PB rocks. WD40 never worked on anything for me. I've had plenty of tough rotors stuck on that PB and a little heat took care of in about 10 minutes.
When you put your new ones on, good idea to really clean up around the hub, and then put a little anti-seize on it.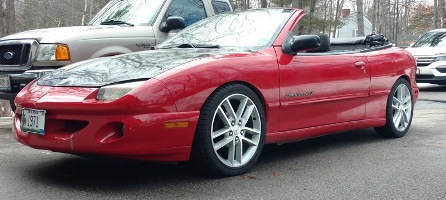 New technology of rotor removal:
http://3.bp.blogspot.com/-EM1VpsOq0iY/UKJ5ccXk7yI/AAAAAAAAABo/z5_0HfVSpG0/s400/11photo.JPG/img]
More photos
here
Oh, sorry for broken link. Here is is:
More photos
here
Wow, at that point I would have said F it and replaced the spindle!

Currently #4 in Ecotec Forced Induction horsepower ratings. 505.8 WHP 414WTQ!!!
Currently 6th quickest Ecotec on the .org -12.453 @ 116.45 MPH!!!
The WORST are the late 90's caravan drums in the rear. Every time I had to take one of those off it was a nightmare. When one would come in for and inspection we would just order new drum hardware assuming we would have to ruin everything to get it off. I also cut a volkwagon drum in half with a cutting torch once. Don't !#@$ with me....
"In Oldskool we trust"
I used a 20LBS sledge hammer and a can of free all when I did mine. When I put my new ones I sprayed everything with never seize. It took me about 4 hours to get my drives side rotor off the last time I did my rotors and they were only on for a year before they developed huge stress cracks.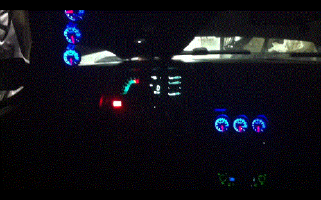 On the inside my car looks like a fighter jet.
Zombie thread?

Had the same problem on my Expedition, original rotors rusted on from 10+ years of being parked outside (LOW mileage).

4" cutoff wheel in a small grinder, slot the rotor surface and as deeply as you are comfortable with on the hat (try not to cut into the spindle.
This should leave you a 1/16-1/8" slot (depends on how thick your cutoff wheel is).
Use a cold chisel edge-on to the rotor hat to act as a wedge and "split" the rotor off. BFH is your friend for this. You'll hear it "crack" as the rust lets go, then you can just pull it off by hand.

Took me ~10 minutes both sides after I thought of this.


-------------------------------------------------
Sleeper style, they don't see it coming that way.

wow 3 pages for a rusted rotor lol, I've done a couple that the hat of the rotor broke off from hitting it so hard. just hit the hell out of it with a 5lb sledge and brake the rotor into pieces. they brake pretty easy when you hit the part of the rotor that sits on the hub. it will crack and break off in pieces

this is old school but it usualy works. put the tires back on but onlly put the lug nuts on hand tight. then drive up and down your driveway and hit the brake several times. this will break em loose. works on the drums also.

Hitting the rotor risks the possibility of bearing damage so go easy. My rear drums were stuck/rusted on at the hub, and penetrating oil and a few medium whacks with a long sledge/axe combo, and they popped off. The oil may take hours to do the trick so be prepared to spray every hour on the hour until they come off. Could take the entire day for the oil to do it's thing. Forget WD40 as others have stated, it must be labled penetrating oil, and is available at most if not all major auto parts chains. Sorry if I replicated someones post, but I am not going to read through this entire thread. lol Take care all, this will work, given time, maybe an hour, maybe two (my case) or maybe a day. After that, You could just put the brakes back on, and use the vehicle while spraying the hub every chance you get, eventually it will come off. If you need imediate satisfaction, cut it off with a grinding wheel, and obviously, clean the area well, maybe spray some rustoleum on there, (let Dry), and then a thin barrier of lithium grease .