so I'm finally getting my new suspension in (hp blue's and s techs) just wondering about the rear springs. do the progressive portion (coils are closer together) go on the top or bottom? im assuming bottom but there was no install paperwork aside from cutting the bump stops
anyone?? im gonna be starting this tmr morning
I always put them to the bottom
but with them being progressive wouldn that mean that its stiff to start and as you lean into a corner that they wouldnt get stiffer? as they would if it was the other way around?
doesn't matter which way if the spring is the same diameter all the way. As spring will compress at the softest spot first weather its upside down or not. Just do them all the same.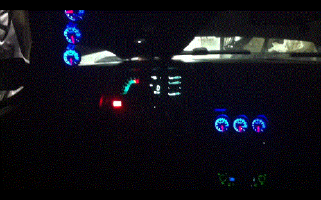 On the inside my car looks like a fighter jet.
When I did mine on my Lancer, the Tein Logo was facing upwards. idk if it's that way for the jbody's too.
put the in the same way as yours. going for an alignment tomorrow and gonna take her for a rip and see how it feels. i did pre and post measurements and the whole car is up 1-1.5" but im hoping it will settle down some when i get some miles on them. only got to drive it 3 km home so didnt really get a chance to notice any difference