I have all the hard to find parts to start your rear disc swap.
i am selling the following for anyone looking to do a neon disc swap

This will include the following in my 37 piece kit
Calipers
Rear disc/caliper brackets
Dust shields
All parking brake springs/pins and adjusters
Parking brake interior balance cable bar

You will still need to get the brackets machined out for your wheel bearing to fit inside and purchase a couple things from your local parts store but I am selling the hard to find and impossible to get parts

Email me with any questions and I can send you pictures of this setup

$225 with free shipping (USA ONLY)

corey.dorman@yahoo.com

You've already posted in the regionals. Stop spamming.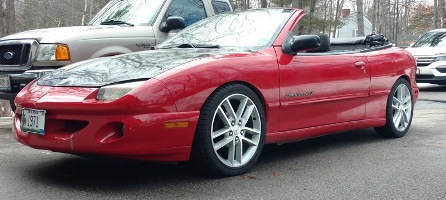 Have fun trying to sell the setup for that price, just sold my neon swap last week finally for $65 shipped and took over a month to sell it for even that cheap


FuzzMASTA9

Mr. Quick wrote:

You've already posted in the regionals. Stop spamming.
Thanks for noticing

And I just sold another set I had the other day on the other cavalier site so it's not much to ask considering you don't have to go find a neon and pull it and considering those neons with rear discs are far and few anymore to find
37 pieces? Are you counting every spring? Haha.