hey guys, i put in all new suspension on my sunfire back in feburary. tokico hp blues, tien s techs, with new factory mounts. i know with the s techs they are .2 of an inch higher then the fronts but whats getting me is why the car is sitting uneven side to side in the rear. i had it parked in my gf/s garage (flat concrete floor) and the p/s rear is almost a full inch higher then the d/s. it wasnt like this after i installed it in the car and i just noticed it today. any ideas?
Maybe your sitting on the mount funny? or came out of the perch?

Thats all I got.

i looked at both sides and there sitting in the perch fine. i'll have to take a look at the mount tomorrow.
I know they are new, but its possible one of them broke a coil off the bottom or top. These things do happen. That's my only thought really, besides not sitting right.
are you a large man? lol maybe that side sagged a bit more?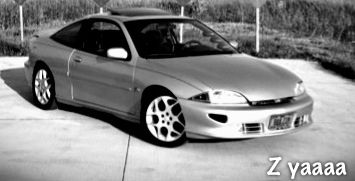 M45/OS crank/2.4 snout. Now with 5 speed! It's nice to be injected but I love being blown!
i never even thought of that one sunfiretunr, ill have to jack it up and make a full go voer of both springs.
z yaaaa - im only 5' 10" 220lbs, not small but not huge either.
also never had this issue with me old suspension either (goldlines on gr2's)