This is kind of embarrassing having to ask but...

I just purchased a "new" rear strut bar but the hardware that came with it doesn't really make sense to me.

Does anyone have pics of it installed? Or have the original instructions?

Thanks.

The bar basically does on one way.
The eye bolts are left and right hand threaded so those only go on a specific side as well.

-M


Remember....syringes go in the RED waste basket.

Yah I understand that..


The problem was I didnt get all the hardware with the bar.

I have it figured out now and just have to find new longer bolts for my rear strut mounts so I can bolt it to that.

i guess i dont quite understand? with mine it was a beeeyotch to install but once i got the length figured out it was a breeze. as far as the mounting goes you basically just plop it down over the outside bolts (that come up from underneath) and put nuts on those to secure the bar. but before you do that you need to either use washers or another nut on the UNDERSIDE of the bar on the inside fastener location so it properly secures the bar. idk why gm did the body washers on the outside two but not the inside one, its lame lol but yea thats what you gotta do. any standard j-body 13mm nuts will work.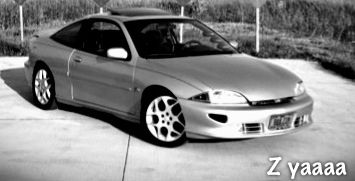 RIP silver car. You will be missed.
My bolts arent long enough to just plop the plate on there and use a washer and nut. There are no threads on there for the nut to grab, like I said I have it figured out. I Just need to find longer bolts.

How thick did they make the mounting plates?! That's pretty meaty...

I had no issue installing the rear strut bar on Sickness, as brad said just "plop" it on and use standard GM 13mm bolts.

Like you said if you can't even see a thread with the plate on then you're forced to get longer bolts to bolt up through the underside... which is weird because RKSPORT was all about OEM fit. They wouldn't have had you do that, normally... it was all about using as much of the stock stuff as possible without doing too much modding to get their gear on the car.

-Chris-



-Sweetness-
-Turbocharged-
Slowly but surely may some day win this race...

exactly. the STOCK bolts are long enough. hell the bolts that come with new rear mounts are the same length. so what happened philly? lol did you put shorter bolts in?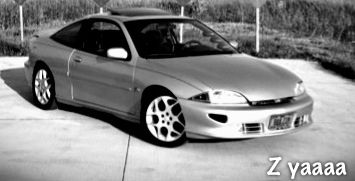 RIP silver car. You will be missed.
The difference is..

The bolts that come with new mounts have threads all the way up to the tip.

Gm's bolts have about 1/4" of no thread to make it easier to get it through the hole.

So when I get back I have to swap the stock bolts out for the new mount bolts or longer ones.

My buddy had to do the same thing on his. But right now im locked up in a small room in the middle of no where. So I cant touch the car.

I had the same issue with my rksport rear strut bar.

And if you bought the bar new it came with longer bolts.

I just went out and bought longer bolts and all went well.