On the verge of completing both swaps and just have one thing left to figure out; Brake Lines.
For regular rubber lines this is what searching showed up:
In the front you can use the OEM Cavalier rubber lines, but I've read that it can be a bit of a stretch.
For the rear you use Park Avenue front lines that are 18".
My question is:
Are there any longer/better fitting rubber lines in front?
What year Park Avenue would you get these lines from?
(I got the front brake lines from a 2005 Park Avenue but the left side is listed as M10x1.0 and the right side as 3/8x24.
The cavy uses M10x1.0, so no biggy just order two left sides. Thought this could use clarification.)
Any other options for the rear?
For Stainless Steel braided lines this is what I found:
Front I figure if you can use the rubber J-body lines then the stainless should also work.
There is also a list for making your own line using Russel equipment from Summit Racing.
NWF Brake lines
For the rear lines I haven't found a seller of Park Avenue SS lines, but if I did there might the issue with different threads between the front left and right side.
Plus if it's a full set you'll have rear lines with no use.
It appears ZZPerformance has SS lines for W-body's.
In stock length the fronts are slightly longer at 15 5/8" and good for use with F-body swap, but too short for use in the rear. The stock rear length for the set is 10 1/4", to short to use on anything.
Luckily it appears ZZP offers longer versions of front and/or rears with the fronts being 20.5", but unsure of how much longer they make the rears.
I'll have to call and ask or see if they can sell a set of standard length fronts and longer fronts.
My question is:
What is everyone using for front SS lines?
What is everyone using for rear SS lines?
Thank you all for any help.
Bump, nobody huh?

Well as an update I ordered two sets of ZZP W-body front SS brake lines at $130 shipped. Not too bad.
One set is standard length at 15.5", excellent for the front with GXP or F-body brakes.
Second set is the longer length at 20.5", which should work great in the back with the GXP or N-body brakes.

As soon as I get them and slap them on I'll post some pics and let everyone know if they are a good combo.

I can't offer any input, but I'd like to see what works for you since I'm planning on doing both swaps also.

My 2nd gen has oem lines and it was fine. It's been that way for 2-3 years now.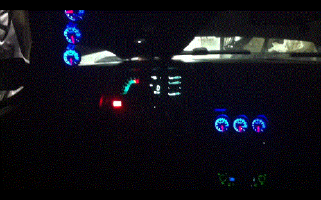 On the inside my car looks like a fighter jet.
If there is a custom brake shop close by just give them the specs of what you want. Or there are places online, I got a custom set for the rear for around #40 from a local shop,


-I drive my car to work-

As far as the front lines, I did the full NWF swap with the slightly wider stance using unmodded aluminum grand am arms. No brake hose issues at all. The only thing is to be sure to get the banjo hose bolt for the caliper you will be using. Both the N and F body are the same, but they are different than the one for the J.

Currently #4 in Ecotec Forced Induction horsepower ratings. 505.8 WHP 414WTQ!!!
Currently 6th quickest Ecotec on the .org -12.453 @ 116.45 MPH!!!