I have replaced all the strut assemblies, lower ball joints, tie rod ends, installed Pro-thane bushings in the A-Arms, sway bar mounting, and sway bar to A-Arms. I had the front end aligned also.
I welded a cross bar to the suspension frame to keep the frame from letting the A-Arms flex it. I have a 2" sq. .25"tubing "TT" frame, mounted from the suspension frame to the radiator supports. This holds the 3800SC in place too.
The Getrag F23 has an OBX 3rd Member that I went through before installing (per a post on the j-body, and Thank You to whoever put that out there).
I spin through 1st & 2nd, then when I hit 3rd and hook, the car rocks left to right, back and forth until I get out of it. It's not a large amount, but I do fight it with the steering wheel.

Any help is greatly appreciated...

Have you checked the steering rack to see if it is loose? Also what about your tires. Way back a member had this issue with a bolt on LD9 and his tires had bad wear (that you could really see to the eye). New tires solved his issue.
FU Tuning
Mine has no power steering and does that. New(er) tires helped dramatically. Its a fight to keep it straight till it hooks, but I don't really mind.
Then again its hard to keep tread on tires too

"A car just isn't a car without a little blood, sweat, and beers." -- Shadowfire
Weld the diff lol.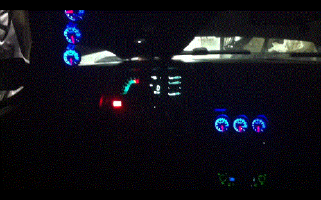 On the inside my car looks like a fighter jet.
New Tires prior to Alignment. Forgot to list that. Goes straight until I "hook". Power steering cylinder is solid. Afraid top of Steering Knuckle is pulling forward and back.

Depending on how low your car is, you can probaby flip the tie rod end upside down and get a straighter angle on the knuckle. Just an option, as this will increase stability and lower any changes in bumpsteer.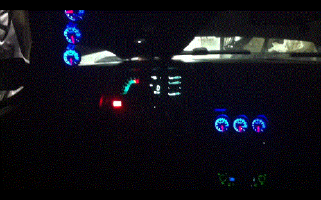 On the inside my car looks like a fighter jet.
I wouldn't call myself a "big dog" but I virtually eliminated the torque steer in my Sunflower.I did similar to you, replaced everything that is a wear item, installed subframe bracing, and upgraded to poly bushings.
What I did additional to mine though, I went with the TG LSD insert instead of a full diff, installed poly engine and transmission mounts, upgraded to the aluminum grand am control arms and full NWF swap. Also I custom made a pair of equal length drive axles with intermediate shaft. This was the biggest help to me as far as torque steer.
Of course, weight transfer from front to rear will decrease traction in our cars, and with the torque of the 3800 spinning the tires, the side to side slipping/traction could be a side effect of the full LSD setup. Some stiffer rear springs sitting you slightly higher in the rear of the car could help eliminate some weight transfer, keeping more traction over the front wheels.
What I'm saying in essence is, every little bit helps to reduce your problem. Some mods more than others, but everything you already did plus what I mentioned should eliminate torque steer as much as possible.

Currently #4 in Ecotec Forced Induction horsepower ratings. 505.8 WHP 414WTQ!!!
Currently 6th quickest Ecotec on the .org -12.453 @ 116.45 MPH!!!
Roofy - We think alike. I have the Solid Prothane Tranny Mounts. Front Engine mount is a 1" slab of thick rubber. Have (2) dog bones with Prothane inserts from the engine to the subframes. I used to run the TG LSD with the Isuzu tranny. Had the same problem with it. I don't think the LSD is the issue (Brian is one of my heroes). Car is low to the ground. Lower A-Arms are almost (if not) parallel to the ground. 26.5" from the center of the Fender Wells to the ground on all (4) corners. With a Level sitting on the running boards, it shows the car level.

I've had the N-W-F assemblies setting on the car before, but they are setting on the ground until I can find a way to keep the same bolt pattern since this is a sleeper. May end up selling them.

Rob - If the Tie Rod ends are a tapered lock fit, how can you turn them upside down and expect them to seat properly in the knuckle ? I like the thought though...

I believe James Cahill has his upside down. I know there were a few people that had them upside down. Although us with 2nd gens have tie rod ends connect to the strut and not the spindle/knuckle. Even when doing the NWF swap we still use the strut and cut the steering arm off. Maybe you can taper the other side. It is just a thought. I know other forums, I believe the Miatas and jeeps flip flip them depending on their setups so its nothing new.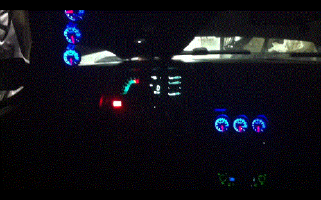 On the inside my car looks like a fighter jet.
do you have wheels with a higher offset? also make sure your brake calipers are not 'dragging' and causing it to pull to one side. Is it possible your wheel bearings are old and worn out?
Id imagine a proper LSD would make the biggest deminish of torque steer assuming everything else is in good working condition.
to be honest I kind of like the torque steer on my car...its reminding me theres more than factory torque there, like when my RWD V8's back in the day would slide right under load...its was almost as if i was doign it on purpose

04 Cav. 2dr. 5spd. My DD. 'Nuff said.