Hey all, been hanging out around the forums for a while trying to find answers and have found a lot but not so much about my real problem now.

I got my wife's old sunfire when she got her bonneville. This poor thing has been used and abused but still runs good with 287k on her.

The real problem is the rear tires are wearing bad on the outside. Like a good tire shows signs of wear in just a few hundred miles.

What I'm not totally sure of though is am I looking at replacing the swing arm bushings or am I going to have to shim the rear end as well? The car does seem kinda squirly and I need a car that feels safe on the highway during Michigan winters.

Ok a little bit of newbie right there. Didn't help that my phone sucks trying to search forms. I still don't know what to think about the bushings, granted they should probably be replaced but I don't really want to sink a ton of time and money into this car since it's just a "get me by for now deal". But as far as correcting the toe issue on the rear tires what brand of shim should I go with and where can I find a good place to buy them? I like rock auto but then again without actually knowing exactly what I'm looking for I don't want to buy the wrong thing that won't work in the long run and cause me more of a headache than anything.

Was the car wrecked? The rear should definitely not be wearing really bad. Is you wheel bearing ok? Even with bad trailing arm bushings it usually will not show wear, they just follow the front wheels and have less weight on them. It sounds like you car was in an accident before and was to fixed correctly. Any alignment show should have shims and install them with the alignment.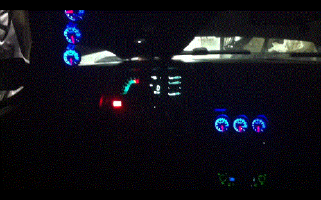 On the inside my car looks like a fighter jet.
If it feels squirly, I would definitely be looking at the hub units.
I would recommend having a good alignment shop checking it out before you go replacing parts.
Depending on how much you know about the maintainence history, if it's just a worn component, and not an issue with the vehicle itself, I would go ahead and replace everything at the same time, then have it aligned. It's worth the savings of labor to have it all done at once, and it'll feel a lot more solid. By everything, I mean hubs, brake drums, shoes, trailing arm bushings, and struts. You may not want to sink money into something that you don't plan on having for a long time, but ask yourself if spending the money on your safety is worth it.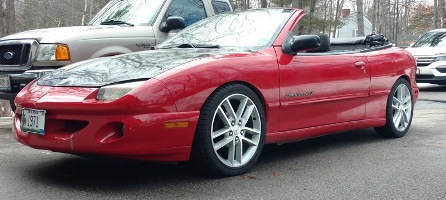 Both of them wear on the outside? Sounds to me like a bent axle. Shims
may
fix it, depending on how bad it is. Personally, I would get it on an alignment rack first to see how bad it is before I did anything with it.
.
Yes both of them wear on the outside. One slightly more than the other but it's in the same area. About a one to one and a half inch patch right on the outside edge. I'm not getting the same kind of sounds or vibration common with bad wheel bearings though (trust me I've replaced 7 in the last 4 years on different vehicles so I know). So I guess it's time to find time to get it into a shop

I hate not being able to do everything myself sometimes.
Jack the car up and see if there is play in the wheel. I know James has a good example video of a bad wheel bearing lol.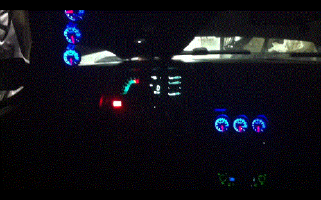 On the inside my car looks like a fighter jet.
You can do a quick toe check with two boards and a tape measure. It may save you a trip.