I was wondering if these would work on stock springs and struts because i got some camber going on and eventually plan on lowering it so if they do then i will just try and find me a set.
If everything is stock suspension wise and you have camber issues you have something wrong...is this as of recent or did you curb it and bend something? O.E.M. made multiple style plates. Where the inner diameter of the bushing workex for different struts...ei koni, tein , stock....just make sure you get the right ones.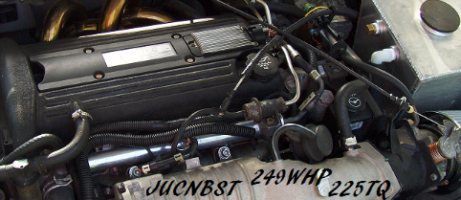 I changed my struts back last august but had a clunking noise after new struts were installed. well finally decided to change the strut mount thinking it was it but it wasn't and ended up throwing some mean positive camber.I'm going to try some camber bolts though and see where that gets me.
There is no reason you would need camber bolts unless something is wrong. I'm guessing that when you changed out your mount, you didn't get the strut bolted back in the right position on the knuckle. Take it to an alignment shop and have them look at it.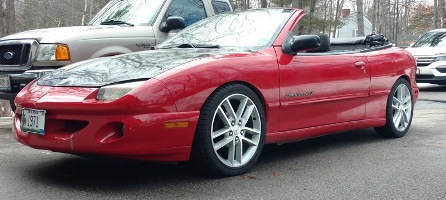 took it to alignment shop last weekend and they said they couldn't fix the camber but i think its because my struts aren't slotted.
If had issue from since you did struts than you put angle spacer in strut mount on 180 degrees off, just did it with my grand am and messes with camber bad. Pull strut and mount off and check it out


FuzzMASTA9

zee2euce4our wrote:

took it to alignment shop last weekend and they said they couldn't fix the camber but i think its because my struts aren't slotted.
Don't ever go there again. Don't even drive by there. They're incompetent and lazy if they can't figure out what's wrong and fix it.
The correct way to adjust camber on these cars IS to slot the strut. Since most of the replacement struts are slotted already, which brand are you using that isn't? Camber bolts are the lazy way out and aren't even needed for pretty much any spring/strut combo.
And since I can't edit.....
Don't go throwing parts at it when you don't know what the issue is. If your car has extreme positive camber and no one else does, it's a problem with your car, and band-aiding it by throwing camber plates in will not fix the problem.
well what should i be looking for james? im not worried about putting camber bolts in for right now just trying to prevent from eating up my tires to much til i can figure out whats wrong with it plus i just ordered tein lowering springs 30 mins ago off the classified section so hopefully get some struts soon and get rid of this junk strut/spring i have now
Positive camber like that could be caused by a bent subframe or strut tower. A bent control arm maybe. If you know what you're looking at it should be easy to see.
I might possibly be selling a set of the last batch of OEM camber plates with beefed up sliders I machined. I'll message you if I decide to sell them. And I agree with the above. Putting it on a jack stand and taking the wheel off can make you find the problem easily if its visible.