Anyone have any experience with Megan Racing lowering springs? If so, why do they have a 95-02 listing with 2" F 1.9" rear but the 03-05 listing has less of a drop.

Megan is junk, suspension is same 95-05. Some drops might be slightly different from car to car, depending on weight(options, engine choice), one might weight a little more but should be very similar. read the suspension faq sticky, go with Eibach springs or something and get good struts, the stock struts will not handle lowing springs.


2000 Cavalier Z24 5spd - Intake, Dynomax muffler, Hawk Pads, Powerslot rotors, Sportlines/Koni reds, Neon Coil, MSD 8.5 Wires - **SOLD**
2014 Kia Forte Koup SX 6spd - 1.6L Turbo - My new car
2015 Kia Sorento EX V6 AWD - Wifes Car


Thanks. They seem to have good reviews but I wasn't sure.

03-05 has less of a drop because the ecotec engine is lighter. Some spring companies actually made 2 different springs. One for 95-02 and 03-05. If you see 03+ having less most likely the springs are the same and it's due to the lighter engine. There has been a few posts on here say Megan's were really good. I never had them so I don't know.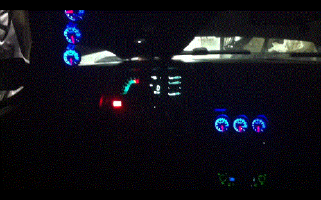 On the inside my car looks like a fighter jet.
I wasn't sure to go with an eibach prokit with about 11k miles for $125 or to get the Megan's for $20 more and them be brand new. I'm just worried about not getting a big enough drop.

I have had mine for a while and I love them I had sportlines and going to Megan was a surprise how much better the car rides. It is sprung a little stiffer but being almost as low as the sportlines it's more controlled. And it handles a ton better. It's flatter and initial turn in is crisp mid corner it's easy to place and being stiffer in the rear you can get on the throttle earlier. They are awesome with the right struts they are better than the sportlines because sportlines are really just for that race car look yet ride smooth.
see ya!
Did you get the 03-05 or 95-02?