WTS : DJI Inspire 1 Drone Quadcopter with 2 Remots and an Extra Battery Brand New sealed in box.

We have all of the original packaging box for all DJI Products.
DJI:

Inspire 1 - 2500usd
Phantom 2 Vision+ - 2000usd
Phantom 2 Vision - 1800usd
Phantom 2 - 1400usd
Phantom FC40 - 1200usd
Phantom 1 - 1000usd

FEATURES:
Professional DJI flight control system
3-axis gimbal stabilized 4K camera
HD wireless video transmission
Full remote camera control capability
App controlled manual camera settings
GPS-free indoor stabilisatio
Battery/Type - 6000 mAh LiPo 2S
Velocity Range - Below 8 m/s (2 m above ground)

KIT INCLUDES
Remote controller x 2
Battery TB47 4500mAh x 2
Charger x 1
Propellers 1345 x 4 sets

Bulk and sample order available.
Drop shipping available. we deliver worldwide.

The copter is brand new sealed in box ready to fly.

CALL US ON +1-252-495-8017, call only.

SCORPION DRONES
Contact email: scorpiondrones@gmail.com

I would like some samples please.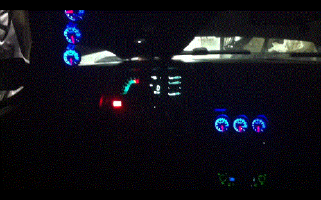 On the inside my car looks like a fighter jet.
I think we should sign that email up for all kinds of mailing lists.