on my 1996 sun fire the front tires are wearing heavily on the inside of the tire, and looking with just my eye it seems like the tires and tilting in as in to much camber, the struts look OEM I am wondering if worn out struts could be the cause, its wearing unevenly on both tires the same way. The car does not pull either direction and it goes down the road straight. This car is my work car so it gets drove on the highway 45 mins twice a day so the tires will be toast quick if i dont fix this issue.

Toe out will cause this too but could be worn strut mounts or struts. Either way might as well replace both if u end up doing it


ReD RaiN

I would check to make sure your steering rack, inner tie rod, outer tie rod, or control arm bushing are not bad causing exssessive toe in or toe out under acceleration or deceleration. If everything is good then get an alignment check.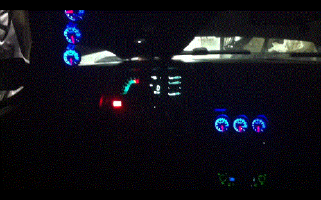 On the inside my car looks like a fighter jet.