OK! so this fall/winter im going to re do all my suspension to tighten it up because i plan on going auto crossing next summer! my setup im looking at doing is:
-4 new kyb agp struts
-4 new eibach lower springs not sportlines
-4 new strut mounts and hardware
-eibach sway bar kit frotn and rear

my question is THIS:
will the eibach front swaybar actually help at all? i mean its only 1.5mm thicker than the factory 24mm one i go ton my 05 cavalier...should i just get he rear? seems liek a waste of cash to me if your only getting 1.5mm more thickness....

and before anyone says get coil overs not a option...there almost 800 more than the setup i listed above...im in canada...our dollar sucks

That 1.5mm makes the eibach about 20% bigger. That's a huge gain.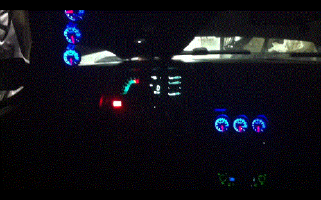 On the inside my car looks like a fighter jet.
If you do not have a rear I would get a rear before going larger on the front.
So you say no to Sportlines so your going to get a Pro kit? I personally think that is a bad idea.
FU Tuning
I assume you meant AGX struts by KYB? The max allowable drop for the AGX to work properly is not more than 1.5 inches. I have and still get away with my H&R spring/AGX setup (1.75 inch drop) but I would really rethink it. I think the spring rates of this spring are not as stiff as others (can't remember now), if so that may have helped, also my very careful driving style.
Since you want to stay around 1.5 (max drop for the Eibach prokit), you'll be taking care of your suspension. How does that help you in auto-tox, that's another story.
I would reassess your shocks/strut setup if you change your mind and want to go Eibach sportline. Tokico D-Spec struts handle more drop height, but then you might as well get a coilover kit.
Edited 1 time(s). Last edited Friday, December 04, 2015 5:45 PM
"FRIENDS DON'T LET FRIENDS DRIVE STOCK"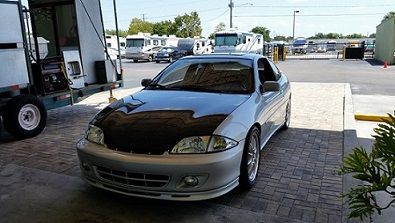 Bc coilovers double adjustable mmmmmm wish i got them sooner. However ive had many setups over the last 12 years on my 2 jbodys. Yellows with following springs. Road magnet, koni sport, Tien s tech, pro kit, ground control coilovers and kyb AGX struts on pro kit and koni sport springs...
If you can save the little extra its worth the wait and front camber plates and pillow ball mounts will last longer than regular strut mounts.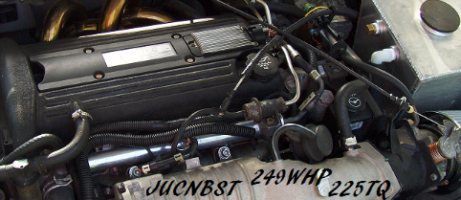 I've been looking into this as well I was looking at same kit by eibach and koni or agx shocks but if coil overs are better than koni I'll save money by doing coil overs to begin with. Koni adjustable shocks run around 1000 agx run about 500 eibach springs run around 250 and full kit with sway bars 550,give or take some. Bc coil overs are 1000 but has springs so it is close to price as agx with eibach springs. If I'm reading previous comments correctly.

All you need to do is sit in a car with coilovers; don't even have to drive it to be able to tell a difference. It is like night and day. I will never buy a strut/spring set up again. Whatever I do to any of my rides suspension wise will be coil overs and I'm not talking ground control stuff either.
"FRIENDS DON'T LET FRIENDS DRIVE STOCK"