okay body shop guys i need some help! the women that owned my car before me hit a rock or something into the rear driverside rocker its behind the drivers door from that seam back is rusting up pretty good! What can i do to get rid of this rust any pointers!!!!!!!


Its not my cavaliers fault, its a taco burner!

only way to get rid of rust, is to cut it out and weld in new metal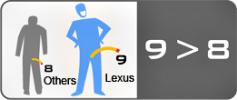 not always true... depends on if its surface rust, or its rotting....
** FOR SALE**
http://www.j-body.org/forums/read.php?f=24&i=110879&t=110879
If its surface, sand it down, maybe add a little body filler if it got fairly deep. Prime, sand, sand, prime, sand sand paint
Said by cheesecake: I WILL NEVER BUY ANOTHER GENERAL MOTORS PRODUCT IN MY LIFE GM CAN SUCK MY D*CK
I AGREE!