Forum specific to the 1995 and newer J-cars.
2" square tubing... plates for the front welded to the factory rad support... with some welding, patience and some thought process, it's easy to do.
2" square tubing... plates for the front welded to the factory rad support... with some welding,
patience and some thought process
, it's easy to do.
bolded is what people lack so many people want a bolt in item and if thats what your planning then you will be mistaken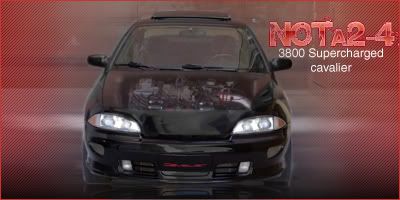 JBO since July 30, 2001
Ya... it is a lot of work really, so many little things need to be taken care of, nothing just bolts right in. But doing it right and taking the time to do so, makes it much easier in the end.
and the 3300 mounts are a very no go i measured some today and they are way off for fitment and the they only fit series1
Thanks for claifying that mike. I was still planning on building the sub frame anyways to add strength to the front end and a few motor mounts of course but was just curious if that one would also bolt up to work with the rest. Anyways, that idea out the window.
Once other proects stop pushing the olds further and further down the list I'll get that 3800 out of there. Hopefully sometime next week. I'm not in a big hurry as I'm still waiting on a flywheel and getrag trans.
i didnt realize a trans was so cheap i found one for 225$ with 24000 miles
The 00-02 2.2L Getrags are very cheap in most area's and a lot can be found with very low milage... it's a no brainer to go with it.
i have heard the 3800 in a 2nd gen can use a 3300 mount can be used not sure what modification needs to be done thats what i heard they use but as for trans the 00-02 2200 trans is very easy to find and stronger and cheap why not use it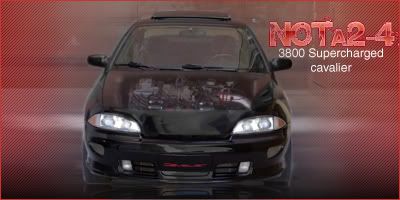 JBO since July 30, 2001

OMG STICKY THIS! I want another j just to do this!


had a blown ecotec swapped 2000 cavy, now just an 02 Grand Am, and a 74 BMW 2002...

Anyone have any pics of this swap with A/C? I've already searched and read up on whats needed to do it I'm just curious what clearance is like on that cylinder on the passenger side firewall and how bad the A/C lines cramp/clutter up the front of the motor.
Still undecided on if I'm going to keep it or not, its a PITA to get working again with the swap, its more weight, it clutters up the engine bay and is another thing to get in the way. But man is it ever nice on hot days.
Another question I thought of today while crawling through wiring spaghetti; My donar engine is a 96 but the harness I'm using is from a 98 Grand prix GTP, I forgot to grab the coil pack when i grabed the harness, is it diffrent between 96 and 98? Any other issues I may run into while swaping between those years? I imagine all the sensors are still the same and plug in, right? Just unsure about the ICM
most of the coil ones are the same and as far as a/c goes im accualy looking at berreta parts because they are in the fenderwell and as my car is i dont have much room for the lines by the belts
for AC talk to john lenko hes the only 1 i know of that has AC in his car
96-98 not much changed as plug wise location on the PCM connectors moved thus why you need to use the same year PCM as the wiring if you have 98 wiring use 98 program thats the easiest way without surprises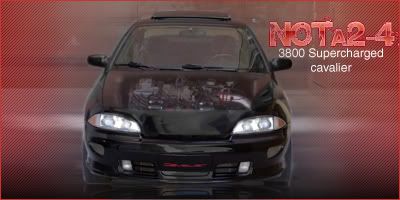 JBO since July 30, 2001
Sorry Matt, no A/C here either... no room for the lines. You'd have to go custom and wrap them around the driver's side of the car, there is so little room on the passenger side once you get this massive engine in there.
im pretty sure beretta lines or 99+ grand am lines will work
Passenger side over or under the motor, beside won't work, or custom........
beretta and grand am both have the the drier receiver in the wheel well and the lines go through there as well and a beretta even has the spot in the firewall in the same spot
I would measure and check..... if they fit, use them.
I have a/c, its called 2 windows and a sunroof... small areas with a/c makes me stuffed-up, crappy.
i just managed to get the stock j lines on haha i ran the small line under the motor and the big one under the coil pack and under the s/c belt and if the motor moves the lines move with it
Edited 1 time(s). Last edited Thursday, June 25, 2009 2:28 PM
Must be quite the tight fit.
yeah im going to use grand am stuff though it looks better in the wheel well
I think the beretta idea looks promising given the lines exit the firewall in the same position and the canister isnt under the hood behind the motor. There is pretty much zero room back there.
theres plenty of room at the rear of the engine its the right side where its tight. i can't be bothered to have AC its 1 more thing to fix.
learn something new everyday i always thought you had AC john, good to know so of the ones that have done this swap no one has got the AC in it yet
mike you wanna maybe post some pics of your car and even your AC so the rest of us can see what your talkin about and so this thread continues to get informative pics and post
maybe 1 day it will be stickied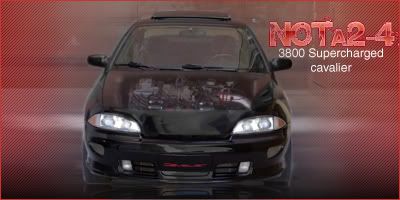 JBO since July 30, 2001
the reason i know how the grand am works is because i have a grand am so ill try and get pick tomarow and as far as the stock lines working i ran into a problem with fiting the reciever drier because i have bonneville heater lines it doesnt clear
Make your own heater lines...