Forum specific to the 1995 and newer J-cars.

OK i am trying to remove the valve cover on a 97 cavalier 2,4 ld9. i bought a manual and it don't say how to remove the cover with out removing the chain.
so do i have to remove the chain to take the cover off. because when i try to take the cover off it lift up and got stuck by the chain housing.


What manual cuz my haynes says u do


*****BLAME IT ON THE ALCOHOL*****


haynes is what i have. i just don't want to take every thing apart to get the cover off to do the gasket.


Lol and thats just the cam tower housing its a pia one of the many resons i got a eco


*****BLAME IT ON THE ALCOHOL*****


OK thanks so take it all off. grrrrrr.

believe theres bolts in the timing chain houseing that come out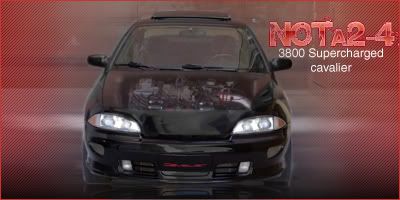 JBO since July 30, 2001
technically they're cam covers, and theres 2 of them. but anyway yes you do need to remove the timing chain to gain access to the 4 bolts (per tower) that hold the timing housing to the cam tower and cover.

gotta tilt the rear timing cover out away from front of engine jut enough to clear the front edge of he cam covers yep

been here done this a couple few times and i really dont plan on ever doing it ever again
got a 95 skylark out back its only about 120k miles on it runs but something wrong with cylinder 4 valve train something is broken in it and i am not even gonna try and repair it

just gonna scrap the car even though its a clean nice car

not worth all the effort and nightmare




-96 cavalier 2.2 auto 143k miles

So you need to take out the timing chain to replace the can cover gaskets?


too much good stuff going to th scrap these days....

You do not have to remove the timing chain to remove the cam towers. You can take the 2 bolts out through the holes in the cam gears.
Brad is a Shady Mother @!#$
MD Motorsports

but you have to remove timing to remove cam gears to remove cam housings