Gents,
I have been sourcing the parts to throw the 3500 in my 98Z vert. the car is currently running satch's 2200 and auto trans.
I am looking to convert wiring for car to 2000+ for gauge compatibility. I saw I need the 01 Impala engine wiring harness and a 00+ J body harness.
I have seen reports that there would be an issue controlling the 4t40 with this set up. I just need to confirm this before I go further. Unfortunately I was under the assumption the auto trans would work fine so I did not take the pedal assy from the wrecked car.
Also are there any other random needs I should look into before I rip the 2200 out? I have spare cars so it can be down for a while but I prefer to drive it within a week of starting in on it.
Thanks
Mike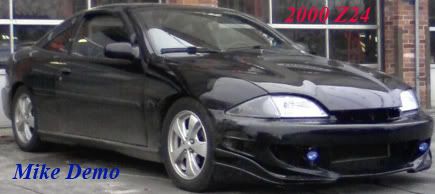 There is currently no newer ECM that will run a 3x00 engine and the 4t40e tranny. The 4t45e from a Grand Am will work, but not with the Impala flash (the Impala uses the 4t65e tranny). The 4t65e will go in, but with a lot of work to fit it. To date, there is no known way to both run the gauges, and a 4t40e or 4t45e tranny.
One thing I don't know if anyone has tried is any of the Buick flashes from 3x00 cars. Some of those use the 4t45e as well, IIRC, but I'm not sure how the UART data differs for the cluster.
well that just throws a pickle in the whole works, esp since i was going to bribe you for a mount.
The case on my brothers trans (nvg from a early 90's Z) is cracked so I will need to source another if I am to go manual I will need another transmission most likely. This does suck.
Are there any older 4speed autos that will work?
If I need to move to a 65 I can get one easily but what would be required to fit it to a J?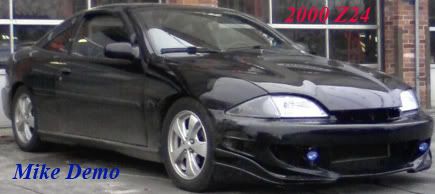 In order to fit a 4t65e in a J-body, you need to clearance the drivers side frame rail and make mounts. I believe someone on here did it with a 3800 and mounted it partly off the subframe extentions. It might have been Lenko. I can't remember off the top of my head.
If you're going manual, you could do a Getrag swap, or build yourself a nice Isuzu with orginal parts from the actual Isuzu transmissions, and you would have a stout tranny (my personal choice).
You need an external crank trigger if you haven't already got one.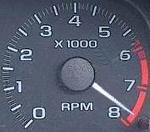 i find it amusing that SHOoff has nothing better to do but follow me around & be an unhelpful dick in even cross-forum. - Jon Mick
I have the external trigger on the 3500 already.
The big issue is the conflicting info regarding keeping all function in the car with the swap. When I swap over I am going to be looking to retain ac and the gauges. I have my black cat 00 gauge cluster so I have been looking at grabbing a 00 body harness. the issue there is i have a vert so I assume at least at the rear of the car teh wiring harness is different. Without splicing a harness together can I wire the dash to 00 and leave the back as it is?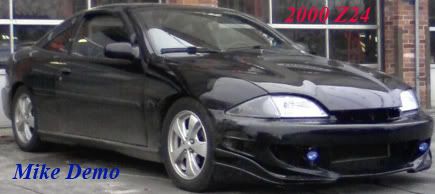 I have ac and everything working in my 99. If you wan ac and use something like a 2000+ 3x00 pcm, anything with a bcm. The a/c is triggered to kick on via the bcm. In turn I wired up the hot and grounds then ran the a/c trigger wire to stock a/c green wire. Then you need to hook up the class 2 purple wire to the pcm you are using. I never swapped interior harness as well, so I am piggybacked though. Just have no stock tach is my only issue, also the theft light was lit but was a simple fix.

As for my ac setup I'm using the stock jbody condenser, dryer, and a/c lines. With a grand am gt 3400 pump (I believe 03-05 is the same where mine is a 05), with the grand am gt dual fans. I had to loosen the top raditor mounts, yank the whole setup forward. Then I had to bend the one side of the jbody line at the compressor that turns out. But the a/c holds and works fine for me.