I have a 2003 cav, coupe with power windows. When I first got it the window motors died, so I put a used pair in. Those died too. So I put a new pair in, and those are dying currently. I was wondering if it's possible/how difficult it is to change them over to manual windows?

Just swap parts, add a hole to the door panel, do whatever you want with the switches...


Have a nice day.

So the manual crank assembly will just bolt on where the power motor was?

It should. They didnt change much in there


Have a nice day.

Are you sure you had the adjusted correctly? Did you grease the tracks? There should be no reason for them to fail that quick. Did you get quality ones or junk ones from autozone or advanced auto parts?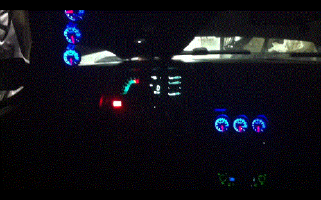 On the inside my car looks like a fighter jet.
New GM motors can be found for $30 or less, I just replaced my right side, was $25 after tax

Your door frame has mounting holes for both Power and Manual windows. So as Jordan said, buy a manual window regulator and drill a hole for the window crank (or buy a new door panel). Oh, and have fun taking the rivets out. lol they suck.
I've done this swap to my windows. Seriously glad I did.





2001 Cav Sedan LS - Work In Progress - Sunalier Status