HAS ANYONE ON HERE IN MARYLAND THAT HAS DONE ANY ON OF THESE SWAPS?? IM IN BALTIMORE AND I WANT TO JUST SEE WHAT THE FINISHED PROJECT LOOKS LIKE TO GET IDEAS!!

Plenty of 3400 swap threads, I know of at least one guy with a 3800.


- Your not-so-local, untrained, uncertified, backyard mechanic. But my @!#$ runs

somebody call me if we find one in the area

I am down in columbia

I'm in the eastern panhandle of wv with a 3400 in a 99 sunfire, this weekend it might be in haggerstown. Not sure yet though.

Sweet you got pics? Mine is almost done

Yea there is some in my swap thread here, but I have some vids as well I will post in a few. As I told you in the pm I'm running ac and all that. Where I'm still on 99 sunfire stuff inside.





Then a little kicker...

Pss the wes in the above is the civic idiot. Also the whistling was a broke upper intake in 3 spots, though it has been fixed.

Wtf let's try this again, wish regular members had a edit button....




I got to go to Mason Dixon today and was pretty happy for what it managed in the 3 runs. Went with a buddy with a srt4 that snapped a axle on our third run so had to fix it. Spun 1st and some of 2nd still but the below is the best out of the 3. I took the sub box and the two w3v3 12's out the other day to run it. How ever I'm full weight with full a/c and basically stock. Just custom cai, 2.5in exhaust, stage 2 or 3 clutch, and tuned some with hptuners.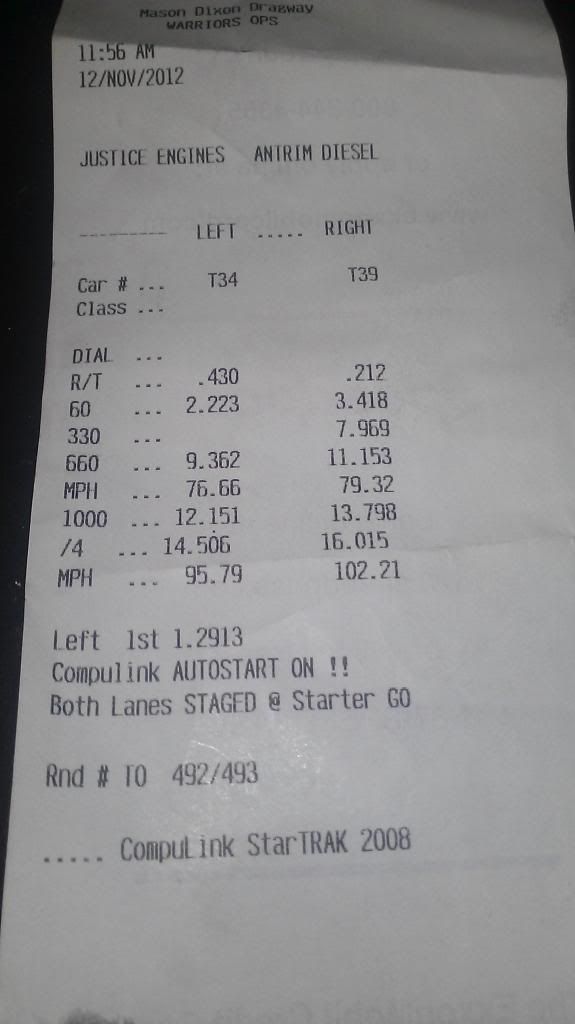 Left is me and right is the buddy's srt not hooking till the top of 3rd lol. It has some more in it though as I was spinning 1st and 2nd. Not bad in 2nd but 1st was pretty much useless. How ever I wheel hopped bad in 2nd and I'm guessing took a axle with it again. As when I got over 90 it started pulling hard to the left and thumping so I let out of it. I guess not to bad for my 2nd run in it though.