So my cavy has a blown head gasket for the third time. The last two times i did not get the head resurfaced and i believe that is the reason why the head gasket keeps going bad. This time i will get the head resurfaced. my question for you guys is, should i get the block resurfaced as well or is it just the head that needs it?
Thanks!!


03 cav
5 speed sedan

at the very least check it for flat.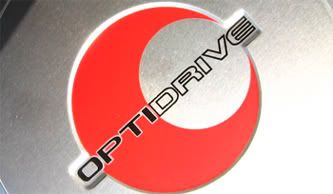 JBO Stickers! Get yours today!
head resurface is pretty easy.
to resurface the block requires removal from the car and complete dis-assembly of the engine.

dennis

For the price of a used Ecotec... I'd just go get a decent running engine. It sounds like head gaskets aren't your specialty. Frankly, I'd have gone with a new engine after the second one...!

Rich Grayo Jr. wrote:

at the very least check it for flat.
This but its kind of hard to warp a block unless youre doing stupid shit.
Make sure to chase the head bolt threads with a tap, use new head bolts if Ecos use torque-to-yield bolts if not check for bolt stretch, and make sure the block surface is operating room clean. Some copper spray on the head gasket surface helps too.