Hello I was curious if there are any custom shops or places that would create unique and completely custom orders for car parts? I want to do something unique and make the roof on my car glass to the windshield,rear window and roof are all one piece of glass. it should make it more sleek imo, or istead of a roof of glass make it a gloss black color. either way i want to make it unique. i also want to have custom seat design done, not a typical seat though, the seats from the 1990 Pontiac sunfire gave me the idea to get seats that are functional yet comfortable, that also conserves space., i might also take the oem stereo apart and redesign the layout, i want to make my pontiac futuristic yet modern, and sporty at the same time.

hardest part about the roof would be structural support, the one piece of glass would be expensive. If I where to do something like that I'd go the route of something more like this.
Best way to explain it is replacing the sheet metal of the roof with grass. I think out j-bodies have bracing under the roof's skin. I'm not sure if it would be a good idea to cut that out. your still would need a custom piece of glass made to curve like out roofs are.
I miss my Cavalier, even if it made 100 hp on a cold day and had more suspension then it deserved.
get ready to spend big bucks on glass that goes from front to back.
plus, you get a chip in the windshield, you have to replace the whole thing. BIG $$$$
call around some custom car shops and see who they have to to custom glass work.
again, you're going to be dropping big time money... I'd guess at least $1500 for the glass alone.. plus whatever you need to do to the car to get it installed and NOT leaking.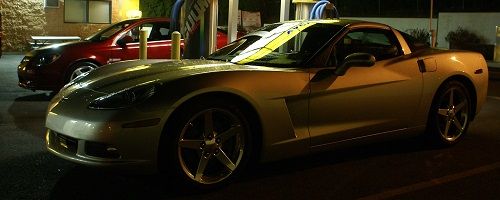 Clear acrylic would be much cheaper. Or plexiglass, I think lol.
How much do you want to spend? I'm sure you can find some sort of shop in your area that would be happy to take your money and create a one-of-a-kind futuristic vehicle.

Maybe you can try one of those TV show shops... and see if they're interested. See your 'Fire on TV? That would be different... at least it's not "Pimp My Ride" with a beat-up Cavy!

Ur best bet is to start with a convertable
MP-62 Intercooled 2.9" Pulley