This all seems to have started after a front hub assembly was replaced but what happens is I can start the car and drive no problem, the lights all go out after start up like normal, I can go forward or reverse no problems no lights, I can get up to speed, have gears shift, brake....no lights, I can hit the brakes hard in the snow and abs works as it should.... But as soon as I let the tires spin on acceleration the abs, trac and service lights come on.

Double checked sensors and connectors. Look old but ok. Bad wire/unconnected/fauly sensor should fail the initial test on boot up or as soon as I crawl away at any speed, but it could stay off for hours if I could manage to not get the slightest wheel spin on acceleration and the abs will function properly throughout the drive

I'm having trouble believing it has anything to with the replacement hub assembly after looking at it again today, and it's possible it wasn't slippery out the last time this car was driven, and traction control hasn't tried to engage yet but I'm guessing it has something to do with the front two sensors or the PCM

2000 cavalier with 2.4 auto.

It's gonna be really hard to tell without having a rather expensive scan tool (snap-on tool might do it) that can read from that module, and tell why it's kicking the lights on.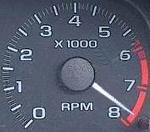 i find it amusing that SHOoff has nothing better to do but follow me around & be an unhelpful dick in even cross-forum. - Jon Mick
I would bet it is one of the sensors, or the wiring to the sensor.
Also being an auto, a bad Intake air sensor can also mess with the abs and traction. You can also check you ICM. It can back feed voltage spikes down to the ABS module. My bad ICM was triggering my ABS and trac lights to turn on.
Hmm... didn't know about that about the IAT. Frostedkitty - does the car seem like it shifts really hard, especially from 1st to 2nd gear?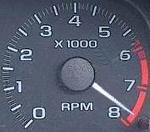 i find it amusing that SHOoff has nothing better to do but follow me around & be an unhelpful dick in even cross-forum. - Jon Mick