Ok here's the deal. I swapped interior into a 2000 due to a fire. The cluster and ignition switch are from a 2001. After the pass lock reprogram the service light, the air bag light, (air bags swapped in too) and the anti theft lights are on. And every time the door is opened without it running (it starts and drives fine) the head lights and dome light flash for around 45 seconds and the horn honks. Tryed all the cutting wire tricks I have found online with no help. And the miles reset to zero on the cluster. If anyone has any idea what to do to fix this any help would be appreciated. Thanks

What all electronics did you change out?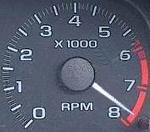 i find it amusing that SHOoff has nothing better to do but follow me around & be an unhelpful dick in even cross-forum. - Jon Mick
Just the ignition switch and the gauge cluster.