2002 Ls Sport Ecotec Auto


hmm ok, where to start, well i gues ill start with my Tach, normal driving? yes very acurate and on point. Try and rip on it? does not keep up with RPMs slow to react and the sweep of the guage is slower then the increase in RPMS, what could be wrong??

now on to the lights.... my fuel guage light in the far left corner sometimes goes out, and sometimes the back light for the odometer goes out, a tap on the dash and they come back on?? are they just 194 bulbs like second gens? or are they stupid LEDs......

do i need a new cluster? was thinking about a black cat customs cluster anyways lol

My cluster is the same way. My fuel gauge backlight goes out unless I hit the top of the dash and my odometer looks like alien writing unless I press on the cluster. I tried cleaning the plug but did not fix it so I bought another cluster to go in. They are LEDs and I have never seen one to bad. I believe it is just the connections on the cluster that go bad.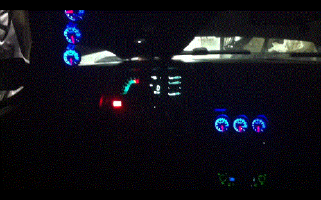 On the inside my car looks like a fighter jet.
damn, alrite well i gues its time to just order a red 140mph cluster from black cat customs, aha... great..... pricey