i have a 01 cavalier 4 dr 2.2L auto, i plan on swapping everything out of my cavalier transmission, engine, computer ,harness, gauges...etc...for a complete system out of a montana 03 3400.....i am not a mechanic but i am very much mechanically inclined to do so ...i pulled my 3400 with 154,000 km out of my montana because is had a wierd rattling sound and wouldnt run properly ...i bought a 05 3400 with 150,00 on it for 650$ w/ warranty and installed with no issues.
i looked at my 03 engine only to find onr rocker arm came loose from head and striped out , i bought heli coil kit for it and now going to install in my cavy(.wife rolling her eyes at me ..lol..but i love to tinker with anything automotive)


my only question is about the drive axles and there different lengths or if there is any .can anybody help me out?...thanks in advance for any help

You'll need a PCM and wiring from a 3400 car like a Grand Am or something. You can use your factory automatic transmission with the 3400. If it's a 4spd, I don't know about how to control it with a computer though. If 3spd, you'll set up just about the same as setting up a 5spd car.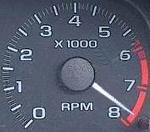 i find it amusing that SHOoff has nothing better to do but follow me around & be an unhelpful dick in even cross-forum. - Jon Mick
Thanks guys I want to use the 3400 tranny not my 2.2L.i know someone on here has done the with a 3800 s/c....I'm switching everything over I'm using the Montana pcm because the is a difference between the car 3400 and the van 3400...vans were programmed with a little bit higher torque ratio...due to the weight....so I'm taking everything fuse boxes...everything...lol....my Lil cavy will have the complete brain of a Montana in the Lil light body of a cavalier...

I have tool and die,millwrights,welders...all on hand where I work...lol...shouldn't be an issue for fabrication I just have to do the brainwork where and how I want everything...they make the parts and I put them together..

Cruel intentions....I'm not going that route...I'm using stock mounting the way it was on a 3400 Montana....but thanks for the thread...I have already read that one several times.....I am doing something similar to the thread about the 3800 s/c swap

I've been a member on v6z24.com for almost 3 yrs now ...I had a 90 rs cavalier..that I switched all my body parts inside an out to a z24..modded my computer...cold air intake.. Eibach lowering springs...but I had to give it up due to baby's being born...so I bought a 01 cavalier 4dr...lol...I've been researching this engine swap for about 2 yrs... Now it's time to get it done....I've learned alot reading everyone's inputs...the good and the bad...and all the arguments...I know everyone has always spliced wires and never changed everything completely...I'm going to...with the exceptions of fuel pump and headlights/taillights

SHOoff... i appreciate all your knowledge about this i have read quite a few threads with your input and you seem to know alot and have a vast knowledge on this subject......i look forward to any info you have on this, if you do provide me with any tips or problems you've run into...lol

Good luck keep us posted on progress

Will do....I am moking everything up in a donor car I got from my friend at a scrap yard....I can't afford to have my car down for that long.
Everything is out of it now it's time to start putting things together...I am just finishing my head gaskets on my 3400 and just scored a tranny for it with only 40k on it ....