i have a 2.4 99 z24 cavi with 190k on it
it was well maintained and runs great
i was wondering with the stock 12-1 compression will a m92 s/c work on it?
and i was told it can not be a m62 is this right?
and i have 1 i can get from a used wrecking yard for $200 of a 3800 v6 will this work and how do you tell the differce from a m62 and a m92?
and what else will need to be changed from stock?(like t/b t/b linkage belts hose and what ever i/j)

I'm feeling generous this morning, so I'll answer the things that a quick 5 minutes of research could have provided you...
Your car doesn't have a 12:1 compression ratio stock, it is 9.7:1 ...not even an LS7 has a 12:1...
You can't use a m62 without a specially designed manifold, which there are only a few out there. The m62 was designed for use on the Ecotec.
The LD9 uses a m45 supercharger, NOT a m92. The blower and manifold are combined unit. There are usually full kits floating round for sale.
The 3800 uses a m90 which won't work for you.
research, research, research...

Also triple posting the same question in 3 different parts of the forum doesn't help.


Have a nice day.

I felt generous... then I saw the last line which epitomized complete cluelessness as to how one supercharges an N/A engine.

If you don't know what it takes to put a supercharger off another car onto your car, you need to stop right now.

You don't even know enough about the engine you have right now let alone how to massively customize it.

Put the tools down. Just drive the car and enjoy it.

-Chris-


-Sweetness-
-Turbocharged-
Slowly but surely may some day win this race...

I got a nasty email from him, pretty funny really.
I got an email as well, wasn't nasty or anything... probably won't be seeing him again though...


Have a nice day.

You're not going to use an M62 or M90 from a 3800 unless you plan on making a custom intake manifold for them. Best M90 you could get is from a Ford T-bird (94 or newer preferred), as it's easier to do a remote mount setup. But, even then the mounting will be custom as hell.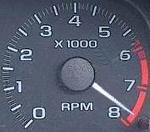 i find it amusing that SHOoff has nothing better to do but follow me around & be an unhelpful dick in even cross-forum. - Jon Mick