Just wanted to make sure this would fit. Its a 00 2.2 and the other car is an 02 2.2. The reason i ask is my car got totaled and other car has 236k miles and i wouldnt mind having a back up engine and tranny can beat for 900.00

Thanks

So Long as they're both the LN2, direct fit.




"A car just isn't a car without a little blood, sweat, and beers." -- Shadowfire

900 is steep for an engine and trans backup you buy and engine or trans for less then 400 each if needed, 900 is a lot for something you may not end up using and have to store and have a low resale value



JBO since July 30, 2001

900 is more what people are asking for ecotec motors.

I think i wrote that wrong im getting the 02 for 900.00/ The whole car. My 00 is totaled. How would i know if they were LN2? There both 2.2 how cou;d i find out?

One says ecotec on it and one doesn't.
"In Oldskool we trust"
so a clean running car for 900 is the crux of this? if the car is in good shape then go for it.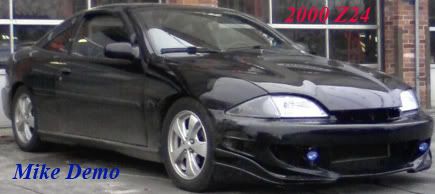 Thanks yep there 2.2 non Eco.

In that case carry on. Super easy to do and 100% plug and play. I did that engine swap in my back yard with a cherry picker on my 01.
"In Oldskool we trust"
2200SFI
2.4 Twin Cam
2.2 Ecotec

only those 3 were available in the 02. 02 was this first year for the eco



JBO since July 30, 2001