I've searched A LOT and can't find an adapter for an aftermarket steering wheel that works on a 2004 Cavalier. I've found one place that said the Momo one for up to a 94 will work, and another place that says it won't work. I can't find any other information about any other ones that might fit.

I know plents of people have aftermarket steering wheels on these cars, so what am I missing here? (And I'm not trying to start a debate on whether you should take out the air bag or not... the air bag is long gone... I just want to know if there is an adapter out there that works or can be easily modified to work.)

Thanks in advance!!
~Rebecca

supposedly, half way thru 2003 the steering column was changed, and the shaft the steering wheel sits on changed in diameter.
1995-2002 are the ones that supposedly easily adapt. I have a momo jet carbon wheel in a 2002 cavalier, so this is true.
but again, in 03+ the shaft diameter changed and the old adapters don't work with them.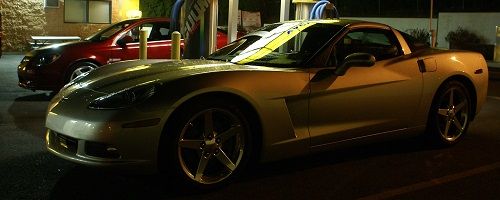 Like DaFlyinSkwirl said, shaft could be different. On my 03 it was, went to salvage yard and pulled one from an earlier year, only needed shaft. Use the second gen adapter kit. The reason you don't see kits advertised for the third gen is due to airbag legalities. good luck.

Rebecca, did that one work out for you? From my understanding (as I too have an 04 Im trying to find a hub for, for my aftermarket wheel), the only ones on eBay or online for the 03+ are $200-300. just be sure theres not a restocking fee or something and you can return it if its wrong.

Im thinking of just picking up the 02 steering column/shaft and doing that..though I need to find a how to since i havent pulled these out yet. And since the air bag is going bye bye, I can remove that as well.


04 Cav. 2dr. 5spd. My DD. 'Nuff said.

According to NRG's website that hub will fit an 04 Cav/Fire. I was interested in the same thing to put a Steering wheel in and ended up going with a custom leather cover that was stiched onto the factory wheel. When this wears out I'll keep this NRG in mind!!!


Dont be a smarta$$...although it is better than being a dumba$$