Has anyone tried to put the cobalt rear brakes on a 95-99 z?

Had been done search for it guy did pretty much the whole suspension last i saw. Also lotta work plus ull need different wheels as the bolt pattern is not the same as j.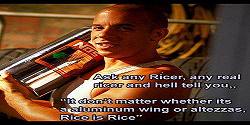 Don't think so. Most people swap from a saturn or dodge neon, your welcome to try it out though.


Have a nice day.

I'm selling a set of the neon rear discs if your interested

Search the suspension and brake forum for G6 rear discs. You will see what is required to do this while keeping the J-body bolt pattern.
Basically, all of the swaps so far require either the rotors redrilled, plus a custom bracket, or the brackets machined (Neon swap).
its been done

look it up in the photosection for cobalt brakes its a white 99 that has it done, more work to it then you think



JBO since July 30, 2001

Cobalt SS turbo brakes and wheels.