Should probably post this in the appropriate area...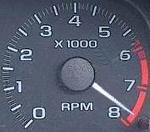 i find it amusing that SHOoff has nothing better to do but follow me around & be an unhelpful dick in even cross-forum. - Jon Mick
How much for the engine? How many miles? How does it run?
Oh well. The engine in my beater is getting up there in mileage. I was looking for one to rebuild.
GLWS
how much for the suspension?