I have the smallest pulletyon my m45 s/c 2.7(6lbs)if I was to put a bigger crank pulley on it (to make more boost)could you over spin the blower and kill the coupler or bearing?
I would like to see if I could get one maid and make a little more boost!
and would would be the ideal afr at 6lbs of boost?
Attachments

20130924_161735.jpg (509k)

I don't know about over spinning unless you burn out the bearings, but the crank pulley you are looking for is an overdrive crank pulley. A lot of other platforms have them but they usually fade away as not to many people use them.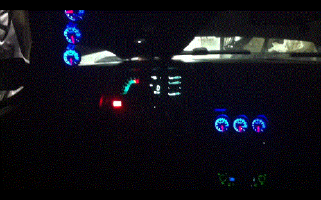 On the inside my car looks like a fighter jet.
i thought the over drive pulleys was a potential drain on the accessories being driven by the crank and not typically a good idea? althogh, i cant imagine them being that close to threshold..just something to consider for long term wear and tear on your engines components....

you could effectively just work on a better cooling solution and simply improve the efficiency of your current set up.


04 Cav. 2dr. 5spd. My DD. 'Nuff said.

At a certain point spinning it faster is just going to kill power, efficiency range and such..


- Your not-so-local, untrained, uncertified, backyard mechanic. But my @!#$ runs

the kits sold prevent over spinning if you make a special one off thing you run the risk of bearing failure there was a chart showing m45,62,90,112 the rpm rates there designed for no idea where it is anymore



JBO since July 30, 2001

I'm running a 2.5 charger pulley with a overdriven crank pulley. So yes it can be done. Meth is a must.
Your desired afr's don't change with meth.
FU Tuning
hey I was wounder about my afr why it does not change when I spray thought something might be wrong thx!!
how much boost you running?
and what size crank pully are you running?
and also when I got my s/c the guy gave me cams that he said he was using but I mic`d them and I believe the lift is .460 on int/ext I will check them again
to be sure but does that sound a little high to you?

99% of the people that are running over sized crank pulleys are running my crank pulleys. They are all 7.000" in diameter, and that is the largest crank pulley that will physically clear the timing cover bolts. Racetech made 5 a LONG time ago, and they were slightly under 7 inches. Mine is 7.000" to the center of the pulley ribs, racetechs' are 7.000" to the outside of the pulley.
You just missed a group purchase on them.

Here is a link to my website. P/N: LD9-7000
http://ennotechdesigns.com/products.html
Edited 1 time(s). Last edited Thursday, October 31, 2013 7:20 AM
so are you running the 2.5 and a 7.0?
and if so how much boost are you making?
and I am running the 2.5 no the 2.7 and only making 6lb`s of boost does that sound a little low for a 2.5?
and any cam info?

Running a 2.5 and only making 6lbs of boost is fairly low....unless your running some large cams, have a ported head, and have a great flowing exhaust and intake system.