I recently purchased a 2000 Pontiac Sunfire GT Convertible for $2500. 118k miles,Its Red with black top and auto. The top is in good shape but the weatherstripping is all cracked or missing. Ive seen kits but its almost $600 for new ones. I will probably buy the $300 windshield one. Has anyone used a generic weatherstripping kit for the top ? I had to replace the bolt for the top lock mechanism as it rusted apart ?? Which is really weird car has very minor surface rust under the front of hood and bottom of inner driver door. The 2.4 seems to run good and has good pep, auto shifts good. This will be a winter project car. Also has anyone used the conditioner they sell for the convertible tops. This car will be garaged this winter and probably not drove much until next spring. I think this is my 10th J-Body between myself and my Dad. Owned a few 2nd gen verts 3.1's and I think 4 2.2 3rd gens. Had a 95 2.3 Grand Am racecar, and this is my 1st twin cam. I owned a 91 2.2 VL Cavy for 8 years was my DD. Owned a 98 Sunfire SE 2200 but engine blew after 2 months. I currently have a 93 Eagle Vision as my DD. Hopefully keep this Sunfire for a long time and keep it rust free

Plans of things to fix either this winter or next spring
-Fixing small rust issues with POR15
-Front Struts
-Weatherstripping
-Paint or replace wheels, has really nice tires. Has aftermarket American Racing Rims that are super scuffed
-Upgrading speakers, already ordered them. Already installed a Kenwood CD/MP3 player
-maybe some minor engine mods
-possibly adding a amp and sub
-might try and repaint it, but I wanna put the 03+ front end on it 1st

Just a few small projects haha. I would love to turbo or supercharge but dont really have $4k to spend

not really much way around spending cash on teh weather stripping, i got in on a group purchase a while back and spent almost $400 for all the seals IIRC. Ive installed the header seal w/o issues other than it makes the top very tight to close. As far as condidtioners they dont really do much fora worn top, i would look into replacement. There used to be a seller online that sold OEM GM tops for $100, came in GM boxes and everythings, they only came in white however. Ive bought 2 of them. expect to pay about $200 for a rear window curtain, they can be cheaper is you go for unheated glass or even plastic but dont suggest that. Buy the cable kit for teh $25 and install is about $350 , at least at the upholstry shop ive had do mine over the years.

The top is still in great shape just the weather stripping is toast and or missing in some parts. Currently it dosent leak and its been raining alot lately, just wanna replace weatherstripping more as preventive maintenance. It has minimal undercarriage rust so must have been garage kept. The rear window area I checked out really well as I know that was an issue on our last couple of 2nd gen verts.
Attachments

Sunfire gt.jpg (45k)

Looks like you have a very good starting point.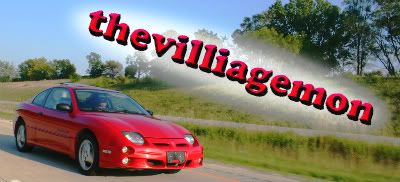 Go to Jegs.com for your weather stripping - they had the best price I could find, and you can get all of them for $313 with free shipping. They carry Soffseal and the part numbers are 854-8701 and 854-8702. The picture for the 8702 is wrong. 8702 is the 6-piece roof rails for our verts. I called before I ordered mine, but you can confirm by going to soffseal.com.

I replaced my struts and shocks with Monroe Sensa-Trak Quick Struts at 135,000 miles. We're original owners and the improvement in handling and ride quality was better than when it was new. Every now and then, Monroe runs a buy four get one free special rebate.

My 2000 Sunfire vert is my DD with 156K miles. She was using a bit of oil between oil changes. No more since switching to Valvoline High Mileage NextGen. And yes, I've tried almost every high mileage oil out there.

Hope this helps.

Jay

I've been putting off this purchase for a while due to the price. Just found Soffseal 8701 (header) and Soffseal 8702 (6 piece set) weather seals on www.carparts.com for $260 total shipped! I used the 5% off coupon code "CPAFF8." Can't wait to install!