Yup I'm giving this a shot. Here is the design I'll be making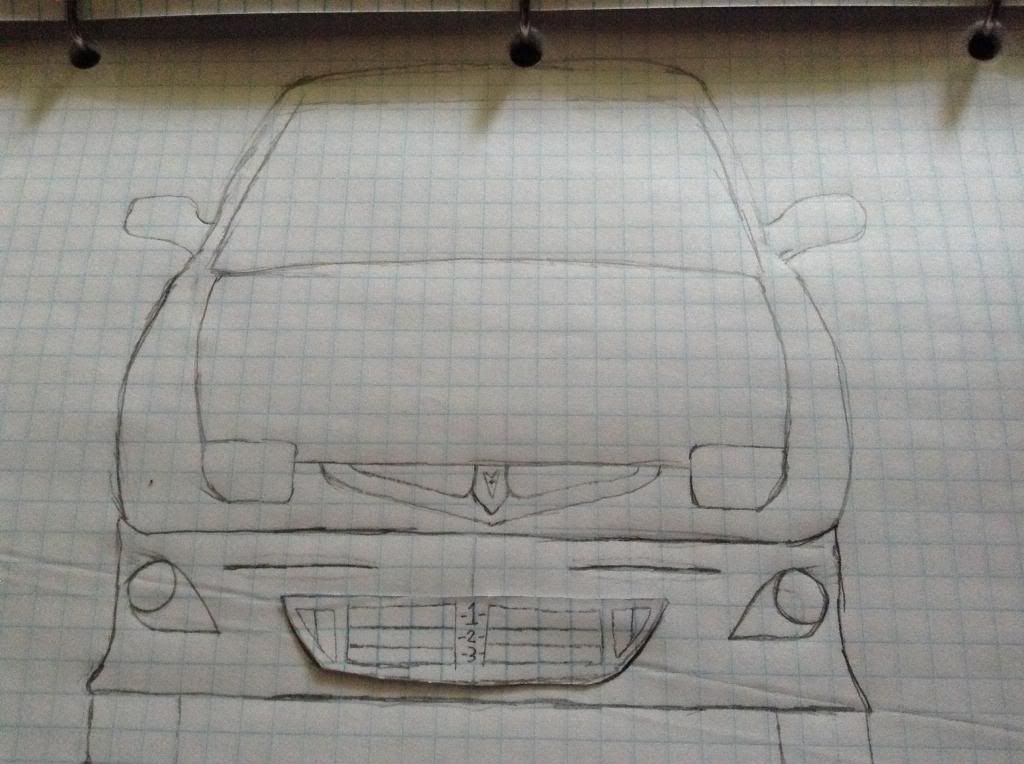 There are two sets of louvers, one on each side that will open and close with door lock actuators the two middle sections each have 3 louvers will be controlled by the motor I'll pull from a broken drill. The plan is that each one can be opened separately to allow for more precise air flow.
I'll wire the drill motor and door actuators to the interior fuse box then mount the switches in the center console I'll add in a digital temperature gauge to monitor for any temperature fluctuation and I'm thinking I'll use some LEDs to show when the louvers are opened.
The research I've done on grille blocks shows that I could get somewhere around 3-10 mpg depending on if it's closed or opened most of the time. I'm not really worried about overheating sine most blocks I've seen are just plastic and don't open at all so there shouldn't be any problems with that.
I know most of you won't be interested but someone might be so I'll post anyway.
2002 Pontiac Sunfire SE Sedan 2.2l Ecotec 4 Speed Auto.
Your car will probably over heat

No it won't I know that as a fact if I had any concern about that I wouldn't try it. That's the point of the louvers opening though so if it does start to heat up you can adjust airflow. Many automakers are using the same technology in a ton of new cars on the road today. Since I'm not going to take my car to a track I'm not really worried. Now if I had a supercharger or a turbo heat would be a bit more of a concern but I don't so it's not. Plus I still have the upper grille providing airflow.




2002 Pontiac Sunfire SE Sedan 2.2l Ecotec 4 Speed Auto.