I need to install a new wiring harness for my 2001 Z24 Automatic Cavalier. My question is this can I use a wiring harness from another vehicle if so which year and vehicle. My car has TC & ABS both annoying pains since I live up here in the great White North. (Canada). If I swap a wiring harness that doesn't have these connections will my car still function correctly, probably not.

So my plan is to go to the local scrap yard and get one and I only want to do this once.

So thanks in advance...

Why do you need to swap the harness?
the wiring caught on fire and when car was towed home the towing company drageed my PCM on the ground all the way back to my place 6 miles.

Correct me if im wrong, but i think any 2000-2002 cavalier/sunfire with the 2.4L&4-speed auto transmission(assuming its the 2.4L, being a Z24) will work fine. but for obvious reasons, if you got an exact year, you would know it would work. if it caught fire, you may have headlight harness problems, cruise control wiring harness problems, and any other wires under the hood that are not connected to the ECM harness.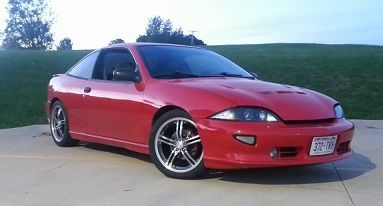 "If I'm not back in 5 minutes...just wait longer"
theres things like the ABS that you have to live with it... yo can try to build your own fuel inyection like a "mega squirt" system; then rip off all the pain parts like the abs

Post Update

I cut and replaced front and rear 02 sensors connection wires along with IAT and disconnected the Cruise control wires and took of the servo.

I had 3 codes P0758 and p01860' P0753, and had to replace the ERLS 15 AMP fuse

The symptom was I couldn't get the transmission out of 2nd gear

All is good...