So I wanna swap a front factory sway bar from my donar and was wondering how the hell am I suppose to get it off the car? Everything is unbolted from the sway bar but like is there a trick to getting it off without having to unbolt the subframe? Also on the passenger side on the d bushing what is that connected to the bolt? Looks like some sort of ground or something? If I have to end up removing the sub frame.. What's all involved? Is it worth the hassle? Keep in mind this is all done in a driveway so even possible?


ReD RaiN

You will have to pull the subframe to remove the sway bar.

And for the small gain the factory one will give you spend a bit of cash and buy the front and rear eibach sway bar kit and call it a day.

Yea I'm thinking the same thing, plus save a headache. Just figured since it was free then why not, but 2nd thinking the outcome.


ReD RaiN

Undo the endlinks and remove the two bolts from the swaybar brackets. Then snake it out. It's not that difficult.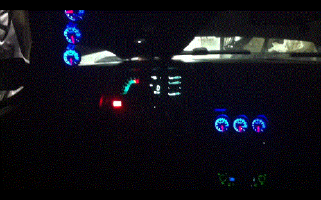 On the inside my car looks like a fighter jet.
Loosening the rear bolts in the subframe will help too with the larger sway bars.
Got working on the cars today and decided to give it another attempt with success. All i ended up having to do was obviously undue sway bar bolts and undid the two bolts on the strut, pulled it down a bit for clearance and undid tie rod end and snaked it out:p thanks for the help. I'm thinking it prob won't install as easy but least i know what to do now


ReD RaiN