Hello was wondering if anyone on this forum has heard on anyone installing a 3.9L engine in a 3rd generation J-body and how hard is it. I have one out of an 06 Impala. I also have the wiring harness,the transmission,the motor mounts and the ecm and the ability to do the work. The only thing I don't have is a welder. I did read Mr. Quick's article but it doesn't mention a 3.9L so am wondering if it is even possible. Any help would be much appreciated!

I would swear that I just answered this question within the last few weeks, but here goes:
the 3900 is a VVT engine, and a slightly longer block due to increased cylinder spacing over the other 60° V6 engines. The 3500 with VVT is based on the same block. They can not use the same mounting style as the 3100/3400 and non-VVT 3500, because the VVT module is mounted in the spot where those mounts are, but they will fit. It would require some custom subframe work (making a full subframe rather than just the K-frame the J-bodies have), and you would have to use the transmission from one of those motors because they have a different offset to the end of the crank, and the flywheels and flexplates are incompatible from the other 60° V6 engines.
Electronically, you would be in another ballgame, too. They are all incompatible with the J-body electronics, so you may have to do some rewiring to the vehicle. If I were to do it, I'd say try to get a totaled G6 with that engine, and basically take all of the vehicles wiring, including the dash, and then do some custom work to the dash to use that gauge cluster, or another later model like a Cobalt or G5 cluster that's compatible with the newer electronics. Either that, or go with Megasquirt MS3X and use aftermarket gauges.
I'm cleaning out my garage!
Billet upper mount for 3rd gen V6 swap!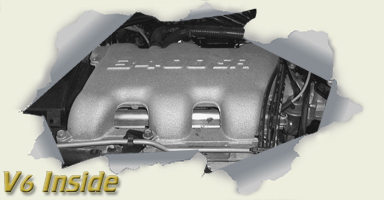 Not to a use will he you Mr. quick but some of the fiero guys have ran the 3900 with a stock 5 speed and f40 transmission and I have seen them in fbodies with story transmissions. So there is a way to make it work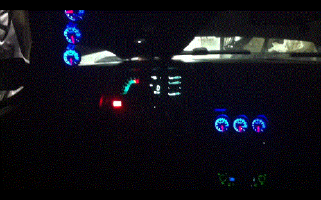 On the inside my car looks like a fighter jet.
LMAO Rob. I'm not sure what you had to drink before typing that, but it's a little bit of a mess.

Anyway, yes, it's possible to get the engines onto other transmissions than they came with (when I mentioned using the one that comes on the 3900, the F40 is definitely the one I was referring to, although there are a couple of automatic options as well), but they require a custom flywheel. It's unlikely that there is anything already out there for purchase for a 3900 on an F23, F35, or Isuzu, but if there is, I'm sure it's in the 4-digit price range.
I'm cleaning out my garage!
Billet upper mount for 3rd gen V6 swap!