Hey all
Will removing the ABS relay fully disable the traction control? I have removed both abs fuses, but the TC still kicks in.
Thanks
1998 Z24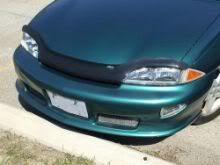 Try lifting the park brake a notch, if that works all you have to do is wire the park brake switch wire to ground and it will disable traction control. This works on my 2002 base coupe, I put it on a switch though for when I want it.


My sig- "Doing what needs to be done, although satisfactory, is a far cry from what can be done."