Hey guys need a new sig for my car since ive done a lot of shiz to it latley. I would do it my self but i lost my key to photoshop 6 and paint sucks! Also i would like it to say Project: Cavalry on it somewhere, Heres a link to my most recent pics.
http://www.j-body.org/forums/read.php?f=46&i=424264&t=424264
Feel free to use any of those pics i would also like this pic to be in there
Thanks!
CarDomain http://www.cardomain.com/id/TMald123

that looks dope thanks. wish the hood wasnt so washed out in that pic thou
CarDomain http://www.cardomain.com/id/TMald123

I think he means that you can't see the scoop, not that it's too light. Here's a slight adjustment for you: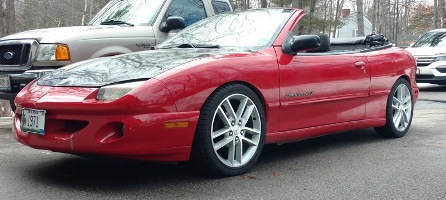 Ah, gottcha. This is the pic I used & I didn't even notice the scoop. I thought that it was just more wiggly lines when I was cleaning off the shadows haha