Please make me a SIG. Maybe lower her a little more, shave the door handles. Do what you want. Im open to all ideas/suggestions. I just would like to have blucarbon somewhere on it.
Heres some pics
Thanks again.
Anyone? Dont mean to be pushy.
I gave it a shot. Personally, I think you should use this as a template for some sweet flames. Bitches love that @!#$.
MSPaint sig FTW!!
My "lower car" button in paint isn't working right, so I used a black paint brush.
/jokes lol. I can't make good sigs
Edited 1 time(s). Last edited Tuesday, June 08, 2010 12:12 PM
Attachments

Drew sig 1.JPG (27k)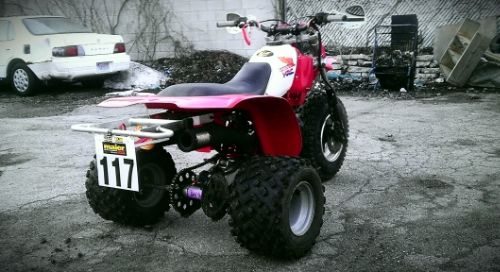 BAHAHA good jokes mike!
My favorite part is the projector lens and the blue corners! FTW!! haha
End off topicness, Someone please make me a half decent sig. lol unlike mikes. Even i must respect the effort.
Here's a quick one, I may work on another one later when I have some time...
Thats perfect! Thanks man, like i said. Just something simple.
Thanks so much.
Not a problem man, anytime!