Hey, since I suck at PS, I was wondering if someone could make me a decent sig? I've included pics that you can use... Just include the name "Cavaclysmic" or "Cavaclysm", optionally, if you use the union logo, include "Laborers Local 1000"
Thanks!
Attachments

04cav 004sm.JPG (66k)
union-logo.gif (30k)
TRI.gif (8k)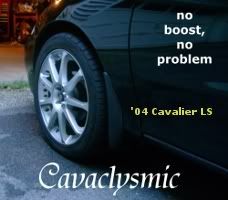 A few more pics, one is my old sunfire 'vert (RIP, 1996-2006), the other is a pic that inspired my tattoo.
Attachments

04cav 003.JPG (71k)
1512567087_l.jpg (23k)
mgoodevi.jpg (26k)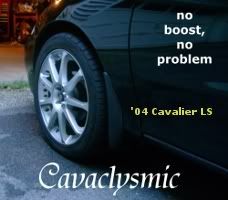 I'll work on this tomorrow... not having a very good night tonight and need to get some sleep.
Hor wrote:

How is this...?


Thats awesome, thanks a lot!