its rough but you get the idea. my plan B that will take along time to finish lol.
Edited 1 time(s). Last edited Tuesday, September 06, 2011 10:45 PM
It is a neat idea, but the lower and upper do not match at all. The opening in between the headlights on the 03 and the 02 lower opening clash and don't look good to me. Just my opinion though.
I've been thinking about this as well but I think cutting out the middle of the 02 bumper for an intercooler will make if flow a little better.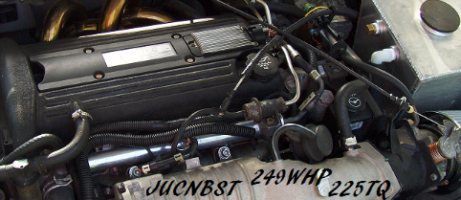 I think it is a awesome idea and think it looks damn good


running rich? turn the boost up

you sir are my hero i want to do that to my bc2 kit but with a 02 hood to go down to were the bumper is kind of like the rksport j kit



Modding my j since I found the org

I think the angles/points in the center of the bumper are too drastically different.
Easy to manipulate in imaging but in real life... Not so sure.
Looks like a good rendering tho