Got a set of American racing wheels. I HATE that they're chrome. Could I please get a shopped color of my wheels?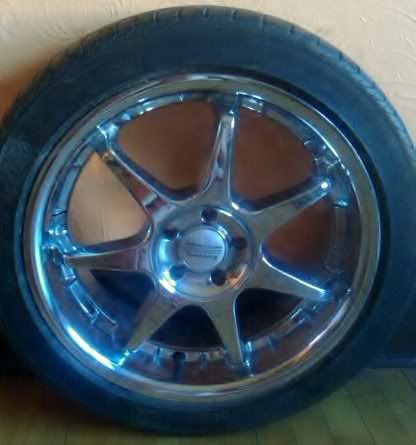 Was thinkin' black with that inner lip type thinger done green.
Just the face black or gunmetal
All black.
White.
Green similar to this
Bronze.
or anything you think would look good.
These will be going on a black 01' cavy.
(If you're really feeling crafty, possibly put these on a black cavy with a decent drop (Eibach Sportlines with Tokico D-specs))
Thank you in advance

________________________________________.
Still not low enough for a signature.