just curious if anyone has actually installed a direct port on an ecotec yet and tapped the stock manifold? if so did it work alright, any issues?
i did some searching and only found that someone had concidered it a while back but never heard how it turned out
thanks in advance
The one, the only, ME.

2 people have done it htat I know of 100% for sure. Fallout boy (sold his car, was blue 04 with a type J kit, prostock wing, lowered, wheels, bolt ons, my old cams, and the dirrect port)
another guy put it on was running a 100+ shot and the rods let go (somewhere I have pics of the aftermath)
this was all on the stock manifold?


k5 ftmfw!!

Does the stock plastic manifold hold up to that ok? Would it maybe be better to get the cast aluminum manifold that was posted a long time ago?
a cast manifold would be better but theres no reason the plastic wont work.
get the NOSzles they sit in line with your injectors no need to hack up manifolds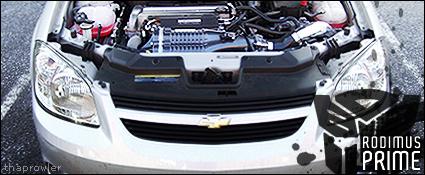 1989 Turbo Trans Am #82, 2007 Cobalt SS G85
thanks for all the info
do you have any pics rodimus with the NOS nozzles? glad to know we should be alright with the stocker works though
The one, the only, ME.

I agree.

60 hp shot on built ecotec. Direct port, and soon to be running a dual stage proressive controller.

Go to it, just don't turn the "noszles" in too far, and seal them with thread sealing compound.