i just had a thought when reading the thread on nitrous installs . im putting in a nos direct port kit and the 2200 man is plastic and yes i can tapp the plastic from underneath has anyone ever done this ? any problems with the plastic cracking or spliting ? do you think nozzel collars would be best or over kill? just some stupid questions that popped into my head . lol!


13's or blowning it. one way or the other!

wow ! nobody has done this ????? well ill call nos and get the answer until then any help ??? or idea ???


13's or blowning it. one way or the other!

Like your sig says, 13's or blowing it. Try it and let us know.
Opfer benotigt. Keine Erfahrung notwendig.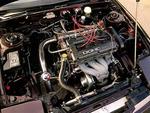 Victims needed. No experience necessary.
I don't know of too many people that can put 100 hp into a 2200. At least, no one that can make it last.
I also don't see much point in using a direct port kit if you're going to run less than 100hp. You'd need TINY jets.
But, I'd like to see YOU do it...

and post the results

no this engine is fully built like phlatcavs car i hoping to run alot more than just a 100 shot.


13's or blowning it. one way or the other!

lol let me know how it goes i haven;'t gotten around to trying it yet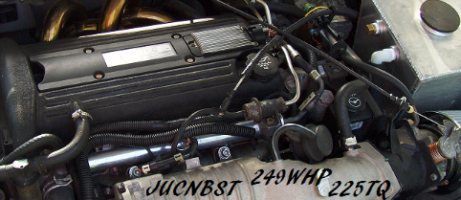 well i called nos and sent them apic of my intake man . and they asked the thickness of the plastic . i told them alittle over a 1/8th . they said i could just tap the plastic . so i did im trying to post a pic of the manifold but i cant . any help from anyone so i can get the pic on the post?its in a jpg file on my computer ?[IMG]jpg100 _0710[/IMG]


13's or blowning it. one way or the other!

you need to find a photo host.... try www.photobucket.com
JBO'S Mr. 64.....
What size do i need to drill and tap the holes for the direct port 100 shot? i cant find it anywhere

direct port on a 2200 mmmmmm.....