will a shot of nitrous affect mi cavalier z24 2.4 engine on a shot of 35 or 50 stock????

No it won't if its hooked up right, and don't redline while spraying

any size shot could harm your motor per say, safest way is no juice at all.....but when done correctly most people dont have any problems at all on their cars when used in moderation, and dont get greedy with the shot.......75 or higher.
If the motor is/was well maintained and doesn't have any issues I would say got for it.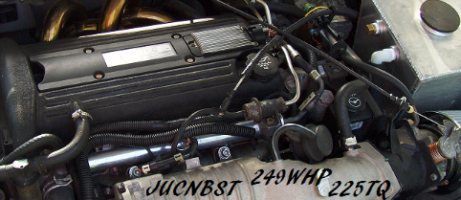 thank u all i'll keep that in mind

tr6 plugs, no spray under 3K rpms, no spray at or above redline. Only spray at wide open throttle. If you wanna be real safe with a 75 shot retard timing with either a MSD DIS2 or HPT.

SEARCH! You will find everything you wanna ask on this subject in this forum!



Scott

When I boost, you boost, we boost
~~~~~~~~~~~~~~~~~~~~~~~~~~~~~~~~~~~~~~~~~~~~~~~~~~~~~~~~~~~~~~~
You have been banned from NEJBODY.
You've displayed wayyy too many acts of pushing people to their limits.
It's never cool to tear people down for what they want to do.
NEJBODY is a team. We're not the same as JBO where everyone bashes on eachother.
I'm surprised you show up to our meets after half of the things you say on here.