Well, I've been debating for a year and a half now weather I want N2O, turbo, or a supercharger. I have always leaned towards nitrous, but boost is so tempting. So, I finally sat down and figured it out on paper.
Turbo is best for big HP numbers with a built engine. But, the cheapest you're going to build your own kit for AND do your own welding and fab work is
$2040
Supercharger is best for street with weekend strip use. Reliable,
but $2800+
N2O kit for when I need it and is reliable
$900
I mean it's not about the price cause I can buy the pieces for a turbo kit as I get extra cash. But, half the cost for the N2O system for the same 75 hp you get from a turbo. You just can't argue that!
So, I've put together a list from what I've gathered from reading around here and there of what I should need.
Wet Sniper N2O kit $320
Zex accessory kit (bottle heater, purge kit, blow down tube, bottle pressure gauge) $290
Jegs fuel pressure gauge 0-100 psi $19
Now since I will start with a 25 shot until I get a header, I think with just this I should be ready to fill the tank and go.
But, it seems to be mixed on some other things and whether I need them now or later, or whether they are just a good idea. First being the MSD fuel pump. Second the fuel pressure regulator. And finally, an AEM wide band.
Anybody want to clear this up. I have some cash, a clear decision of what I want, now I just need to make sure my shopping list isn't missing anything.
Thanks for the info!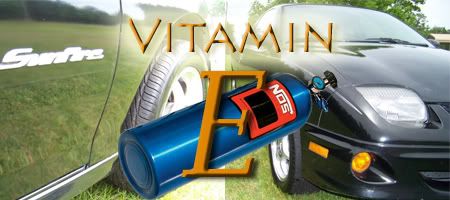 Vitamin E (AKA Eddie) wrote:



Wet Sniper N2O kit $320
Zex accessory kit (bottle heater, purge kit, blow down tube, bottle pressure gauge) $290
Jegs fuel pressure gauge 0-100 psi $19

this is all you will need since you are staying such a small shot. The rest of the stuff is just precautions but are not completely necessary unless you are going to go a whole lot bigger. If you are responsible with it, nitrous will be your friend. I would also look into an rpm switch or a WOT switch. The wideband would be nice to have just to keep an eye on your air fuel ratios.
(just a suggestion) if you have any kind of feeling that you might want to go with a bigger shot in the future(i think we all do, dont we?) i would go ahead and buy a better N2O kit. the sniper kit has tiny solenoids, and the bottle doenst have a high flow valve. and i dont know but some of those blow down tubes arent interchangable (id just check first) i dont think the sniper kit would give you what you would expect at bigger shots. and upgrading the sniper kit would cost you more than jus buying a better kit from the beginning. thats just from my personal research, anyways, there ya go.
BC Fire 70-
Thanks for the input. I plan on starting on a 25 shot for now. As soon as I get my header I will move to a 50 shot. I want to be extra safe, so I might wait until I get a wideband to do the biggest jets that come with that kit, which is 75. I will more than likely stay with a 75 until I can rebuild the bottom end for 150+. While spending thousands on making a built engine I realize I can't stay with such a cheap N2O kit but this kit will get me in the game and carry me until I build the engine. I'd like to say that won't be long but, I'd estimate at least another year. At which time I will sell my used Sniper kit.
Can anyone else confirm or denye whether the Zex blowdown tube will work with a Sniper Bottle??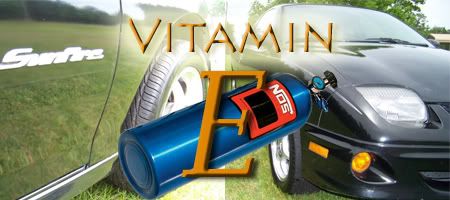 Im running the NOS sniper wet kit on my 2.2 cavy and it hits and pulls just fine with a 75 shot, Im not sure about the blow down tube cause i dont have on my car.

Thanks. I think I figured out the blow down tube thing anyway.
Yeah, I had know questions about the quality of that system. But, somebody brought up a good point that if I plan on going to 100 or bigger later, I might need to get a high flow bottle and bigger solenoids which is most of the price of a new kit. So, I'll wait until just before I purchase to decide whether to go with the Sniper kit (maybe for a V8 so it has bigger solenoids that handle 150+) or another brand.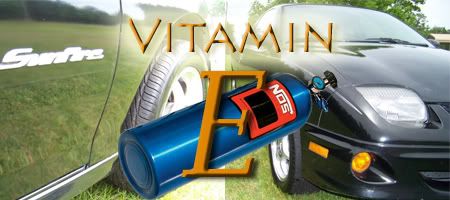 what was the status of blown-down tube? i havent bought my kit yet, but i was thinking about a v-8 sniper as well for the same reasons. but i think im actually gonna go with a zex kit just because of the safe factor. that little brain box they come with is a big plus.
I think the Zex kits are really more about ease of installation. And because the solenoids are inside that "brain box" they can't be replaced when they clog or wear out. You have to buy another box.
From what I saw about the blow down tubes is that it just needs to be the right size. Most smaller kits are -4 fittings. The big boy 150-250 kits are mostly -8. Like most things, the brands are usually interchangeable, just not the sizes.
As far as the bigger V8 kits, it sounds like a good idea because you'll get 75-150 jets and you can buy the smaller jets for $20 or so. But you won't have to worry about the solenoids being to small later.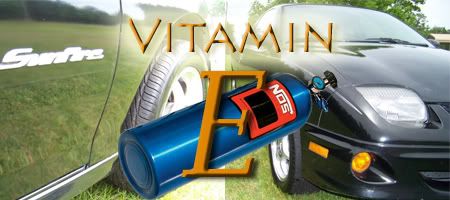 lol i never noticed that the zex kits dont have solenoids, they are in that box. hmm good thing i got people like you to let me know when im not paying attention. anyways after having read this post i think ill go with the sniper kit as well. im jus wondering about the high flow bottle valve, how much of a difference does that make in the overall performance of your nitrous system?
ok i got on Jegs and did some pricing. all these prices are without tax and some parts are mixed matched. i dont know if this is the lowest you can find em but its a base.
Sniper Kit
(universal V-8)- 391.99
Sniper Kit with Zex accessory kit
-761.98
Sniper Kit, Zex accessory kit, and High Flow Bottle Valve
-828.97
Sniper Kit, Zex accessory kit, High flow bottle valve, and larger fuel and nitrous solenoids
-1001.95
NOS Wet EFI Nitrous Fogger System
(universal V-8)-591.99
NOS Wet EFI Nitrous Fogger Systems with Zex accessory kit
-961.98
i used the v-8 kit because it come with larger jets already and the smaller ones can be purchased for fairly cheap (i plan on starting with a 75 anyway). im going with last option as long as blow down tube works. it comes with the blue bottle (which i love) the high flow valve, and the bigger solenoids. Plus, its a little cheaper. Anyways, thats my financial analysis of the situation. hope this helps someone.
Hit Ebay up for some BIN and you should be able to get the N2O kit for $350 and the accessory kit for $250. That's what I'm going to do