So i have always had a cavalier as a daily driver and my Z28 as my race car,I sold my 2002 Z28 that on motor last year ran a 11.75 and on a 75 shot ran a 11.33 and I sold the car and made a hefty profit off of it, and Im wanting to get into road racing more than drag racing and I want to do up a cav to be both fast and road race ,because my camaro handled pretty @!#$ty so I found a 02 LS Sport cavalier for pretty cheap and was looking at buying it as a build car for road racing.The car has 95,000 miles on it and ill probably drive it daily what should i do to prep it for a turbo kit and what turbo kit should i purchase I was looking at the hahn racing kit but just cant make up my mind on what to do and what need to be done to the car besides the obvious suspension,brakes,weight reducing,and a roll cage what do i need to prep my motor for a turbo kit any suggestions or any other way of makin one of these fast without a turbo maybe nitrous and motor work instead???????

Shouldn't this be in the "Racing" section?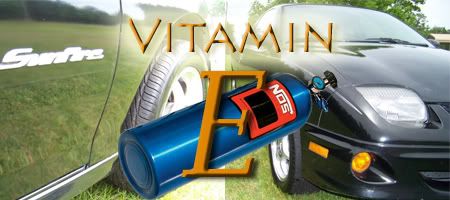 Tokico D specs with Sportline lowering springs and new mounts
Eibach anti roll kit
All new poly mounts
TG LSD insert
New clutch and flywheel

That should get you prepped for just about anything you may wanna throw at it in the future.


01' Z24 5 speed
422whp/400wtq
T4 Turbocharged
Built LD9
HP Tuners

I Like that idea, or go GM S/C. GM tune for now...

nitrous is NOT a recommended road racing device. If you do a bit of research you will find that, on average, lap times actually increase from the use of nitrous.