maybe its a silly question but...when you buy nitrous kits do the bottles come filled? and if not where can i go to fill it?

They don't come filled, most speed shops can fill it for around $4/lb.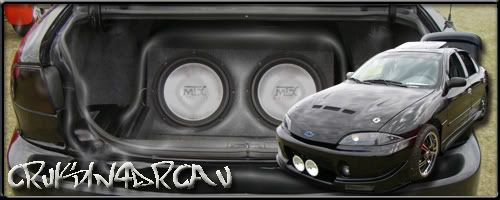 a speed shop or your local drag strip usually has a station

Im a Xbox 360 fanboy...and damn proud of it!!
$3.50 a pound by me (2 blocks away FTW).
I drive a silver car wrote:

$3.50 a pound by me (2 blocks away FTW).
who fills yours? i just got a contact in the burbs that fills them now too if you need.

Hypercision on Harlem and 151st st here in Orland. I probably wouldn't go any where else it would have to be stupid cheap or even closer. It literally takes me less than 5 min driveway to parking spot.
no way they could ship bottles filled... especially with the way our system is so worried about things in the mail.
if you ship a used one you are supposed to dis-mantle it and take the pickup unit completely out and seperate it all.

If it takes forever.... I will die trying. Underdog Racing