the first switch is to arm the system, second is for the bottle heater, 3rd is the purge button

Im a Xbox 360 fanboy...and damn proud of it!!
that's the genx2 kit with it then i take it???
i'm jealous either way,

how much did it come out to and where did you purchase it?
NICE --- YOU WILL LOVE IT -- WHAT SHOT YOU RUNNIN AND WHAT YOU PLAN ON RUNNING
i guess i should posted all that before hand. lol
i got the GenX 2 kit from Gravana Tuning. came within a week
i am running a 55 shot. have not gotten to the track yet with it but i tested it out on a back road, it feels great


Im a Xbox 360 fanboy...and damn proud of it!!
Glad my kit is getting put to good use. The setup looks nice man. I am happy you finally installed that thing. Now I need to stop on up to one of the meets so you can give me a ride.
I apologize in advance if I leave a stain on the passenger seat.

Have a good one,
Justin
you have gas!!!!!!!!!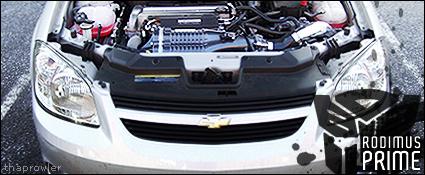 1989 Turbo Trans Am #82, 2007 Cobalt SS G85
That is beyond pimp... I CAN'T WAIT FOR MINE NOW!!! rOck On!!! wOOt wOOt!!! hehehe I'm still waiting on my frikkin Federal return to be able to get my NX kit

Jerks they take forever! So how exzactly does it feel when you hit that button and the nos shoots into your engine

heheheh

Faith is to believe what you do not see; the reward of this faith is to see what you believe.
-Saint Augustine