If this is the wrong forum then please moe but check my sons cool shirt.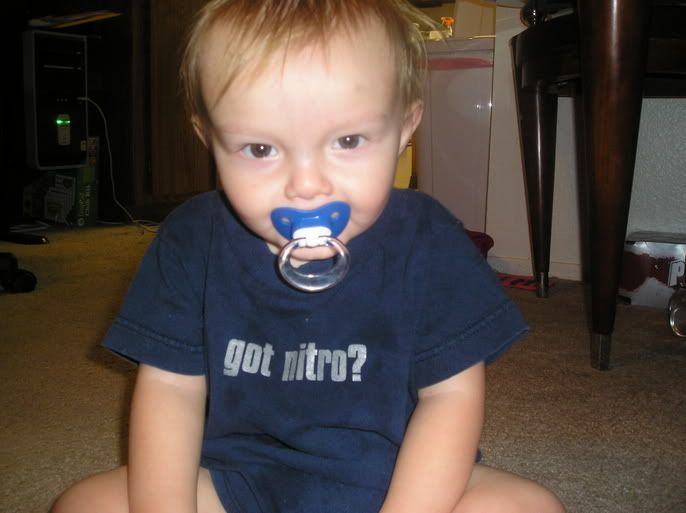 (Insert really cool picture of my car with some catchy name or slogan here)
HAHAHAHA!
He would deffinately be in the passenger seat with me when I go to the strip! Official spokesperson for the cavy!

N
2
O
+ Bolt-ons = 220Hp/250Tq
Coming Soon:
HpTunersPro, EagleConnectingRods, WiescoPistons, 13sec2200
Hahaha cool.


2012 HD VRSCF
2010 Ford Explorer
2006 Ford Ranger
2004 Chevy Cavalier

he seems to have been drooling on it a bit.


"IF YOU PERSIST IN DOING WHAT YOU HAVE ALWAYS DONE .....
EXPECT RESULTS NO DIFFERENT FROM WHAT YOU HAVE ALREADY ACHIEVED"